Album Review
6 Exciting EP's: Folk-Rock; Country; Appalachian; Retro-Swing & Soul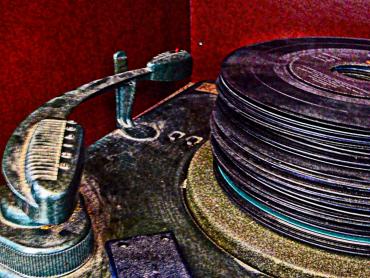 Contained herein are several EP collections to some wonderful artists who have some interesting music but less than an album's worth of songs. EP's have always been good ways to get familiar with an artist's material before committing to a full album or paid download. In some cases, it's music by a recognizable artist that's too hot to wait for inclusion on an album. 
Sammy Duke - Glass Demons – Independent
This EP is Sammy Duke's debut release and it contains five (5) compelling nuggets. Duke, a multi-instrumentalist (up to 13 instruments are played by Duke alone) is assisted on this debut EP with eight additional diversified musicians who add to the stuffing and delicious flavors of Duke's music. The title track "Glass Demons," features violin (Allison Stringer) and it's a tune that is threaded with folk-rock-progressive rock and Duke's Tim Buckley-type tight jazzy folk arrangements. At times, Duke touches upon the subdued folk singer-songwriter styles of the late David Blue (S. David Cohen) and Eric Andersen.
While the material is well-performed it will take some patience on the listener to lie back and let the tide of this music take you out to its sea. The lyrics are intense, the subject-matter is often heavy (political injustice, personal battles, insecurity, mortality – as listed on the press sheet). Bottom line: it's worth exploring if you enjoy music and are tired of the standard singer-songwriter jaunts.
Track two is a little more on the jazzier side with nice Becky Reesor piano opening the melody. Duke continues to sing a shade away from early Tom Waits. Becky adds some haunting female counter vocals and the entire showcase is set in an easy going funky shuffle. This one is a personal challenge song and the band adds color without being too intrusive or overbearing. Ryan Seepersad's tablas are a nice added touch. "Sympathy," is also structured in a slow dance tempo set off by some unorthodox instruments that make it an interesting listen at best.
"What You'll Leave Behind," is a gentle folky ballad with more breathy vocals set against acoustic guitars and tight percussive sound. What adds to this little song's haunting presentation is Becky's excellent spine-chilling background vocal that meshes wonderfully with Sammy's singing. The song explores how people will remember us when we are gone. Not your typical song lyric but in the neighborhood of the late English folk-singer David McWilliams ("Days of Pearly Spencer", "Marlena").
Again, I must emphasize that Duke is a little challenging because he is not simple in his composing approach. You will not find James Taylor or bright melodies like Tim Hardin ("If I Were a Carpenter") here. Perhaps what you will discover is a possible relation to the folksier days of Scott Walker – who also possesses a deep vocal. He shined on Tom Rush's "No Regrets." Duke is in that sphere. "The Traveller," has some steady percussion and violin with a cello. This tune is torn from the pages of perhaps even the intense folk performances of The Incredible String Band, Steeleye Span, and Pentangle. Remember them? This is troubadour prog-rock as described in the press notes and it pushes the envelope – safely. I enjoyed thoroughly the tight weaving of instruments these musicians played to its finale. Just enough drama to keep a listener interested and then done.
The album artwork appears to be a crisp duotone created by Josh Ford at JF Photodesign. Jars labeled bitterness and lust spilled over on a table. Creative. All photography by Aaron Schwab.
Website:  http://www.sammyduke.com/
Facebook:  https://www.facebook.com/sammydukemusic
Jessica Lynn – Look at Me That Way – Independent
Fiery and melodic out of the starting gate is the beautiful flourish of chiming guitars on 27-year-old Jessica Lynn's opening track "Crazy Idea." If pop music has to be injected into modern day country-oriented songs than I am all for this approach. This has the lift of Katrina and the Waves' "Walking on Sunshine," Sheryl Crow's "Soak Up the Sun," Kelly Pickler's "Red High Heels," and anything by Shania Twain. The tune also has a memorable guitar riff that will grab your ear and not let go.
What does she remind me of really? The heyday of top ten with Lesley Gore in the 60's when every track was a bright, wonderfully arranged (some by Quincy Jones) and melodic to die for.
This EP -- actually a single -- is quite economical in that Jessica offers only three tracks – and that is probably the only disappointment I can muster. "Look at Me That Way," is just a little too lean for such a wonderfully vibrant talent but I am sure there is some strategy behind all this. 
However, here's surprise #1: on the title track Jessica changes voices and uses a deeper tone with a charging beat and here she reminds me of another great 60's female vocalist – Robin Ward (aka Jackie Ward) who had a hit with "Wonderful Summer" back in 1964. She also seems to touch on the pop-country brilliance of Sandy Posey ("Single Girl," "I Take It Back"), and Diane Renay ("Navy Blue"). If nothing else Jessica has that necessary pop sensibility and posturing that is a hit-machine voice infused.
Surprise #2: She's a New York-born singer who recorded these country-stylings in Belgium and she was good enough to open for ZZ Top and on a separate tour Loretta Lynn herself! Track three – and that will be all – is "After Party." This too has nice chiming guitars (Tom Lodewyckr) and an arrangement that has muscle. Jessica is up to the task though she should step out and dirty-it-up just a tad: growl a little, grasp the lyric like the lead guitar would wrench it notes. The sweetness is evident, but ballsiness is required just a little because the musicians are providing the support that leads that way. A hard-biting group of musicians -- and they are -- can only support a sweet nut maybe too professional voice so far before it veers into Abba territory. That is a place Jessica does not belong because Jessica has the equipment to lasso a vibrant country-rock post. Emmylou Harris has done it. Nanci Griffith has done it. Especially on this track. More Ann Wilson (Heart) at times might help. The lead guitar on this song is absolutely fiery.
Now for those who don't know – Jessica is no greenhorn. She's already had #1 songs on the charts and a live program that aired nationally on PBS at the Paramount and has shared country stages with Keith Urban, Clint Black, and Jo Dee Messina. She has a thrilling career that's on a roll already and I am in her corner for certain. She has everything she needs to not take country music by storm – but be the storm itself.
Three songs – that's it – ten minutes. The EP was produced by Patrick Hamilton at Globe Studios in Belgium.
Website:  https://jessicalynnmusic.org/
Facebook: https://www.facebook.com/JessicaLynnMusicPage/
David Starr – The Head and Heart – Cedaredge Music
Came a little late to this wonderful six-song 22-minute EP "The Head and Heart," by David Starr a little late. Recorded in Nashville he has the added support of Hall & Oates' John Oates (who also produced and arranged the album), Oates lends a hand with acoustic guitars and vocals. With a disciplined baritone, Starr opens his collection with "The Edge of the World," that features Dan Dugmore (lap steel, pedal steel, and mandolin). It's a song about the complexity of women – and it alone is a nice introduction to the work of David Starr.
Track two is the title cut "The Head and Heart," and it plays like an old John Prine song (and that's a compliment). Together, Oates and Starr's voices blend in a wonderfully unified manner. Greg Morrow's drums are laid down low-key with some creative support. All musicians play excellently and it's a marvel to listen to some very accomplished instrumentalists when they support a great singer-songwriter. This is one of the best songs on the six-song collection.
Covering the old Mamas and Papas' classic "California Dreamin'" – sans the four-part harmonies Starr's soulful rendition and Oates' bracing production recreates the chestnut into a whole new listening experience. Nat Smith's cello is also delightful. This is what a cover of a classic song should be. A total rebuilding from the original and giving it new life in a new frame. Starr and Oates succeeded here and Starr's singing on this track is exemplary. Reminds me of another deep-voiced singer Gordon Haskell when he released some solo albums that included covers.
Drug addiction is the topic of "Waiting in the Dark." An intriguing melody with personal demons that linger from the past. Tom Bukovac offers embracing lead guitar and Greg Murrow lays down a thick solid beat that helps maintain the high-octane mood.
A little more commercial-oriented "I've Come for You," has an enriched arrangement that is instantly catchy. I could hear Hall & Oates, or a Bryan Adams cover this because it has that necessary drama and performance grit that makes for a wonderful live song. Starr generates a big head of steam on this basic ballad-rocker.
"Dancing with My Pride," is a quality closer. Based on a character in a book written by David's grandfather Fred Starr. These are the kinds of songs sought by artists who sing well but do not write their own material. A Glen Campbell comes to mind. It has a little Gordon Lightfoot feel to it. Nat Smith's cello once again adds a balanced bottom to the melody and Steve Mackey's bass right behind it. "No one to break a promise, no one to say goodbye…"
David Starr has released eight albums in a career that had him opening for Clint Black, Restless Heart, the Marshall Tucker Band and the Guess Who. While much of what Starr does is more for listening than dancing – there's much to be said about the quality and discipline that Starr puts into every song. He writes like Leonard Cohen in a way – Cohen always labored over every word until they were perfect. Maybe Starr doesn't go that far but it's evident that each song has been cared for and nurtured. Oates made the right decision to work with David Starr. As much as I liked Hall & Oates this gives me a different insight into the creativity of John Oates. It's like you knew he did something good with music but now you know he alone has. I'd like to hear more from both Starr and Oates. It's a good team.
The album was Produced and arranged by John Oates with all photography by Jeff Fasano.
Website: http://www.davidstarrmusic.com/
Facebook:  https://www.facebook.com/DavidStarrMusic/
Lily Frost & The Gentlemen Callers – Rebound – Aporia Records
A different turn here is the strong girl-group vocals of the 60's with retro guitar muscle. Lily Frost's "Rebound Bitch," from her five-song 16-minute EP "Rebound" is invigorating and it's all about female empowerment that swings. With its Duane Eddy-inspired guitars, the production is female Ramones meets The Shangri-Las and the big beats are swarmed by heavy horns and a delightful vibe. The horn accentuating is also savvy on this track making it – despite its retro suggestions – an original.
The five-track EP includes a radio-edit of "Rebound," which deletes the offensive (to some) "bitch." This was done quite adeptly and does not dilute the power of the song. The word "bitch" was replaced with "switch," and it works and maintains the flavor without allowing the coffee of the song to go decaffeinated.
Track two "Witchdoctor," is very well-produced with its noir-oriented horns at full octane. Good charts, very Henry Mancini in style (in his "Peter Gunn," "Experiment in Terror" days).  Reminds me of a band called The Blue Hawaiians who experimented with a similar style as Lily. They too dipped into the Mancini motherlode. I like Lily's striking out in a more lounge-lizard cocktail jazz style. Daring but it works.
"Sex Trip," is a nice rocker with horns in an old-style girl-group approach. Drew Jureka played and arranged the strings on this charmer. But here, Lily Frost is Lily Frost and she looks so fine in her 1920's flapper clothes. She has attitude pulled from The Shangri-Las and Lesley Gore (who sang female empowered songs equally way back in the 60's – "It's My Party," and I'll do what I want….) – all crossed with Lene Lovich vinegar. A no holds barred arrangement that spices the listening pleasure to a maximum. You never know what to expect from this young lady. She might even have a whip in her closet or a box of long feathers to drive someone crazy.
She casts off a Marlene Dietrich-Gloria Swanson type discipline. All those dark alleys black and white long shadows on the wall ambiance in this. This is quite the musical soufflé. 
Another old fashion arrangement for the horns, sturdy drums, sultry Julie London vocal attack makes "Red Flags," another interesting flavor to savor. Late night movies, too many cigarettes and lots of gin straight from the bottle. Frost's vocal is first class and she is quite accomplished in this genre. The Gentlemen Callers are the backup band and they are all polished musicians. It's one of the few times I have not been distracted by the electronics, the samples, sound effects, and beats. Here, they all seem to work effectively. Bryden Baird is responsible for the horn arrangements and played the trumpet.
Sixteen minutes of non-stop, accelerator to the floor retro-noir rock. Who needs bennies? The EP was produced by Thomas McKay (Bass). Photos on the CD package by Ivan Otis.
Website:  https://lilyfrost.com/2017/
Facebook:  https://www.facebook.com/officiallilyfrost
Rayna Gellert – Workin's Too Hard – Story Sound Records
This 23-minute EP is seven songs of affirming female vocals and performance. Rayna has a delightful deep honeyed vocal. She possesses tradition in her style yet she is penetrating. She starts her EP with the title track "Workin's Too Hard," and it sounds like it may have been written back in the 1920's in a switching yard. It's obvious Rayna is seeped in Appalachian music but she never allows it to date her. Somewhere along the line, some long dead songwriter of the mountains decided to take up residence in Rayna's head and personality. She not only has the goods in songwriting but her voice is startling good.
The sincerity goes deep and for a young woman, it's miraculous to have that much sawdust, mountain soil, resin and moonshine in her blood. Usually, a young songwriter will achieve these goals but it would or should take years. You know, to make something look good you have to polish and buff it a lot. It's the opposite of this type of music. This product requires lots of scratching, chipping and aging to get that much authenticity in your showcase. But it didn't this time. Rayna is remarkable and soaked in the affecting music of her life. She came out of the womb this way fer sher. And I for one like it.
"River Town," sounds already like a classic mountain song. As I listened to the tunes on this album I was surprised at how many resonated with me. I enjoyed them all. Nothing was hokey-pokey, or novelty oriented. Nothing was corny. But how can that be? I never like everything. But this is a wonderful collection and how it was presented probably was the key. 
"Grey Bird," is something a young Joni Mitchell or Buffy Sainte Marie may have written up in Canada in the early days of their careers. The guitars on this short tune are bright and powerful. I don't know, maybe it's the tuning of the strings but it just has a tonal quality that my ears don't want the song to end.
Deeper in performance on the public domain "Oh Lovin' Babe," is drenched in times long gone. Yet, in the magical vocal of Rayna, it's renewed, reborn and fresh. With this type of song, I am reminded of artists like Iris DeMent, Gillian Welch, and even the late John Hartford. This tune has such warmth, intimacy and Rayna doesn't have an ounce of dust on her. In some respects then, she just may be the polish on old songs and styles.
Fiddle opening and piano begins the beautiful "Perry." Rayna would have worked and sang so well with the late Judee Sill, Mimi Farina, and Mary Travers. These were her soul mates. If you want a powerful song that is performed with the lightness of a feather "Perry" is one such song. There is no need for fireworks when sparklers like this can excite just as well. Children should sing a song like this in music class. It enriches the heart to listen and sing along – even if you should be alone.
A little more on a commercial level is "Strike the Bells." It has lift, and with the combined vocal of Kieran, just a dash of drama charges the song. While I'm not a big fan of electric piano Kai's playing on this is appropriate and perfect. Rayna's voice is absolutely captivating with these lyrics. She could easily be the new generation, Joni Mitchell. She has the talent, the sound, and creativity.
Closing out the EP of seven songs is another public domain song "I'm Bound for the Promised Land." This one is one of the best on a collection that I enjoyed from start to finish. Jamie Dick's driving drums and the acoustics with Rayna's more folk-rock is just something to relish. Her fiddle playing is fiery and for four people playing it's full and assuring. These musicians could have played with The Band and they would have really kept those legendary musicians on their toes.
Gellert plays acoustic & electric guitar as well as fiddle. Kieran Kane assists on octave mandolin, acoustic guitar, and wonderful backup vocals. Kai Welch plays the electric guitar, keys and sings. Jamie Dick is the drummer. The EP was produced by Kieran Kane with Rayna Gellert. The EP was designed by Jonah Gellert. Hopefully next time…there will be more than just seven songs.
Website: http://www.raynagellert.com/
Facebook: https://www.facebook.com/raynagellertmusic
Ann Vriend – Anybody's Different – Aporia Records
On first listen I found Ann Vriend in the same mold as the quirky but incredible vocalist Valerie June. But on closer listen Ann has a creative energic voice that is solely her own. On her five-song EP "Anybody's Different," her opening tune "Get Back to Me," rocks out with a nice funky beat, soulful backup singers and it's danceable. Ann has a very Jackie Wilson aggressive soul approach in her gorgeous arrangements.
Track 2 is a change of pace. Here Ann proves without a doubt if the dance groove doesn't work she has an affecting retro-blues style typical of the 60's. Her voice has moments of Aretha Franklin tone when she hits the more ambitious soulful notes. "All That I Can," shows the pipes filled with steam as Ann lets loose with some incredible singing. There's a swoop of power similar to Dusty Springfield at times and it all works so well – how do I know that to be true? I got some goosebumps listening to this.
Ann's diversification continues when she has some deep reggae/calypso smoke rising from "Real Love." Co-written with producer Tino Zolfo, Ann's voice is not the same as the first two songs – she is soaked in sand and steel drums, barefoot on beaches, haunting high production values and excellent musicianship. If Bob Marley were alive today he would want an Ann Vriend to duet with. Ann's vocal soars exactly when it should and it never even suggests showboating. This is a dynamic little number.
Back to the retro-soul with a tight beat. "Will You Be There" has some eccentric little sounds that keep it interesting. It has provocative soulful grooves, it has a lucid texture and a pinch of swing-era cool. It struts and the muted trumpet is a winner. Ann bops and her backup female vocals make it memorable like Ray Charles' Raelettes on "Hit the Road Jack." Oh yeah…
The title track is the final song and here Ann really plugs into inspiration. The piano just comes in like a little wave, the strings are affecting, and when the drummer comes in the song is in high gear precision. "Anybody's Different," showcases Ann's pipes and her ability to perform. You don't see her on the EP or in your speakers but her power and projection come through with intensity. It's a ballad, it's soulful in a rock music way. It's all about the groove – there is nothing here that is mind-bending. It appeals to the feet, hands, and hips.
Though it may take some a little getting used to there is lots of musical meat on this fifteen-minute EP. Nothing to waste. No gristle. No fat. It's just a nourishing lesson in the fact that a music many thought passé – is actually alive and well and has teeth. Ann Vriend has made sure of that. The EP was produced by Tino Zolfo. Additional background vocals on "Anybody's Different" and "Get Back to Me," where provided by Brandon Unis. Photography courtesy of Jen Squires. 
Website: http://www.annvriend.com/
Facebook: https://www.facebook.com/AnnVriend
And that's it for this first consolidated EP review. Six EP's containing less than seven songs.
Disclaimer: The opinions expressed in this review/commentary are those of the author and do not necessarily reflect the official position of No Depression. All photography is owned by the respective photographers and is their copyrighted image; credited where photographer's name was known & being used here solely as a reference and will be removed on request. YouTube images are standard YouTube license.
John Apice / No Depression / February 2018