Album Review
Aaron Einhouse 'It Ain't Pretty'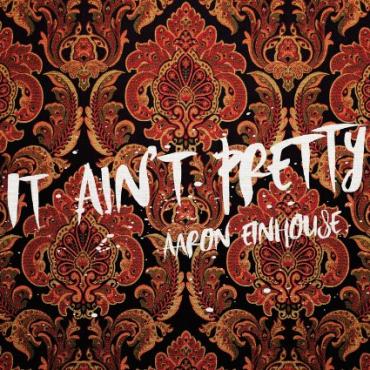 Born and raised in Austin, Texas, singer-songwriter Aaron Einhouse is gearing up to release his latest album, It Ain't Pretty on May 13th. This new project, produced by Erik Herbst and recorded at Panhandle House in Denton, contains ten songs that demonstrate why Walt Wilkins and the late Kent Finlay encouraged Einhouse to pursue songwriting - he has a way with a pen that is creative, personal, wholly relatable and real.

Running through It Ain't Pretty is a palpable energy that translates both physically and emotionally beginning with the raucous opening track, "Dancin'". It's a tune that will undoubtedly have you moving while it tackles that duality between home life and pursuing your dreams. "You work around nothing but snakes you might grow a few scales, you do whatever it takes even if it takes you to hell."  Similar sentiments are weaved through other the stories on the album as well, including the southern rocker "That's What You Get" (co-written with Johnny Chops), the sweetly affectionate "On and On" and the title track where Einhouse doesn't sugar coat life's realities, "I'm here to tell you that it's all wrong/I've been lied to by fairy tales and songs."

Einhouse's truly one-of-a-kind, passionate vocals soar on the wistful, bluesy "Thinking of You" and the cheating ballad "My Susannah" which leaves you empathetic while wondering "did he or didn't he?" "Parked in front of the house where they're cheating/My heart is so black and the bottle is dry/There's a .357 sitting under my seat/I think I'll stop in and say hi."

Roots rocker "The Richest Man" and "The Fall Are of Eli Wilde" are the embodiment of well-crafted, thoughtful story songs. The former (originally from his 2009 album Off The Edge) tells of his grandfather who imparts wisdom that we all need to be reminded of every so often, particularly that wealth doesn't equate to riches, while the latter is a straight up funky, quirky tale of a wild man who finally meets his match in a woman who turned "A mountain of a man into a little bitty hill."

The album is rounded out with the smooth, soulful feel of new love on "Like Rock and Roll" and "I'm Done" a song that tells of those all too familiar relationships where on the exterior seems perfect, but ultimately isn't good for you."Well, the first night we had was so special after that we both fell pretty hard right into a fast downward spiral and if I don't quit it'll tear me apart."

It Ain't Pretty finds Einhouse pulling no punches, honing in on his sound with confidence, vigor, and a bit of attitude; crafting songs with the crystal clear realization that sometimes life ain't pretty, but it's those highs and lows (and places in between) that make life what it is....and people who they are.