Album Review
Abbie Gardner's New Album Is Lit By Inspiration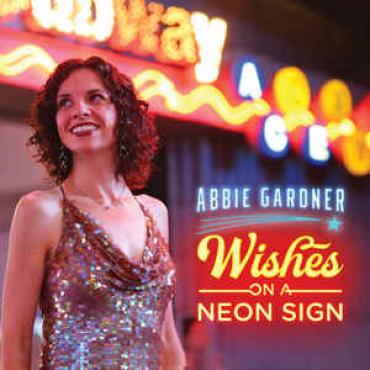 Abbie Gardner displays an uncommon versatility on her striking new solo album Wishes on a Neon Sign, her first in nearly seven years and first on her own since taking temporary leave of her longstanding folk ensemble, collectively known as Red Molly.
Spawned from time spent in a  meditative mode, it's a thoughtful attempt to reconcile the disparate threads of her present circumstance and to celebrate where life as led her. She calls it a love letter to New York, but there are no obvious paeans in the vein of, say, Frank Sinatra or Billy Joel. Rather, Gardner carefully expresses her sentiments, and the result is an album that's both introspective and expressive, with the accessibility factor weighing in heavily on each of its entries. That's little surprise really, given that Chris Stapleton and David Olney share some co-writing credits -- the sad yet swaying ballad "Bad Leaver" and the bitter and biting "Empty Suit," respectively. However neither song bests Gardner's individual entries, and her ability to veer from the funky flourish that underscores "Once the Teardrops Start to Fall," which happens to be the album's sole cover, to the slow and easy saunter of "Afraid of Love" is impressive enough. There are other touchstones along the way as well -- the spry jazz-like discourse "What Gives You the Right," the plaintive plea of "I Can't Believe," the sultry vamp that becomes "Burn Me Down," and the twang and ramble that sparks "Wallflower Days," among them -- but Gardner, an accomplished dobro and slide guitar player, never allows diversity to become a distraction, choosing instead to bring it all within the umbrella of her signature style.
Gardner proves that wishes can come true, and in this case it matters little whether they become low cast musings or get notched up in neon.