Album Review
All Dirt and Dust Here: Roger Hoover's Rust Belt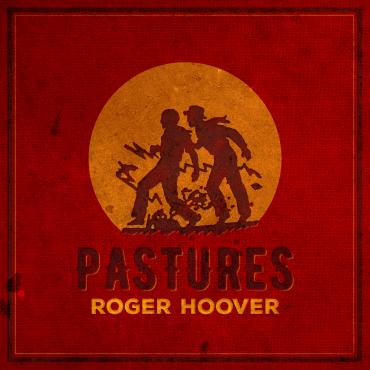 If the old saying, "thought is a thread, and the raconteur is a spinner of yarns," rings true, Roger Hoover is as close to poet as he is raconteur. On Pastures - his sixth collection of original songs - Roger Hoover refines his literate style for a focused and telltale approach. 

On the surface, songs like "Oh, How the Times Have Changed" and "Devil in the End" might be mistaken for the same, lame ballads we are accustomed to hearing. Upon further listening they reveal something much deeper - a songwriter with Raymond Carver's observation and Kris Kristofferson's ear for poetry. "She said she never once stopped loving me, even when I left," he sings. "She loved me like a body needs a breath, like a star that burns bright before its death, and consumes everything." 
These ballads - along with seafaring, lovetale "Always on My Mind" and road-weary optimism of "Something in My Heart" - are strung together by weary songs like the rollicking "Dust" (I wake into a wilderness that is not my own) and opener, "Give What You Get Back" (It's all dirt and dust here, until he thinks of you). Sure, there's a lot of Rust Belt and dust in this record - dust that won't soon be collecting on the record because of all the spins it deserves. Songwriter, poet - call Roger Hoover whatever you like (Rust Belt Raconteur) - but this much is true, the Rust Belt is all his.