Album Review
Anderson East's Sweet Soul Music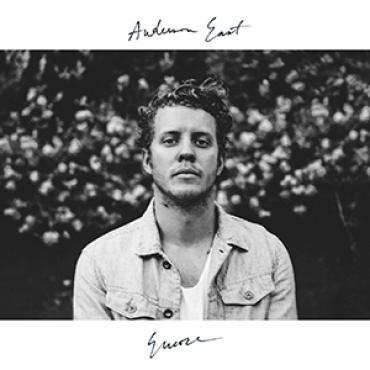 The greatest soul music sings powerfully of love — of tortured love, of sweet nights in a lover's arms, of tempestuous fights over little annoyances, of hearts broken by betrayal, of satisfied days of growing old together, of wanting and desire never quenched in spite of betrayal or absence. The raw power and propulsive energy of the music of William Bell, Percy Sledge, Arthur Alexander, Bettye Swann, and Candi Staton, among many others, palpably creates a moment we can't forget when the music itself sends shivers down our spines because of that just-right background vocal (think about that final verse on James Carr's "Dark End of the Street" when the song modulates and the angelic background vocal carries the song away) or those four bars of horns.
Anderson East's new album, Encore, takes its place among the greatest soul music. East is a soul singer whose gravelly, raw voice and just-right phrasing on every song touches every emotion. Encore is an album of love songs, and East's soaring vocals carry us one moment from the yearning for just one day of love if that's all we can have ("King for a Day") to the teasing, taunting declaration of love — and determination to take that love — of someone else's lover ("Girlfriend") to the tender reflections on the beauty of a life-long love now diminished by the death of one of the lovers ("Cabinet Door").
Encore kicks off with Chris Stapleton's lead guitar licks on "King for a Day," (written by East and Chris and Morganne Stapleton) a horn-propelled Muscle Shoals-soul song whose quiet, spare opening measures slowly build into a cascade of heavenly choruses repeating the emotional center of the song. The singer is willing to have his lover's love for one day — king for a day — even if each of them knows the love may not last. Every element of this song blends perfectly, and by the end of it, we wonder if the album can get any better than this song. Of course, East doesn't let us down. On "If You Keep Leaving Me," East channels Otis Redding and his "I've Been Loving You Too Long." East's song is a slow-burn ballad of the promise of a love that will burn passionately no matter what happens: "if you keep leaving me/I'll keep loving you/If you keep hurting me/I'll keep wanting you/Sure as the sky is blue/Through all you put me through/If you keep leaving me/I'll keep loving you." On "Girlfriend," which sounds like a James Bond theme song, the singer nods and winks about his stealing someone else's girlfriend: "She's putting it out there/She got a look like she's leading/Looks like she knows what she's wanting /And I think I'm just what's she needing/Brother, we might have a problem/But I ain't here for offending /But I ain't going to say I'm sorry now/I think I'm in love with your girlfriend." Gospel piano chords, soon joined by a B3, ease us into "A House is a Building," a heart-rending tune that celebrates a home filled with love — "a home is a feeling" — and the emptiness of a house without that love — "a house is a building." Kristen Rogers' beautifully ethereal background vocals are one of the highlights of this album.
Encore lives up to its title; it's a stellar follow-up to East's Delilah, and it does what we'd expect any encore to do: to give us more music from an artist whose way with a song is astonishing and to keep us dancing, shivering with emotion, and begging for more, even as the curtain closes.