Album Review
Anna & Elizabeth's Newest Represents Both the Past and the Future of Folk Music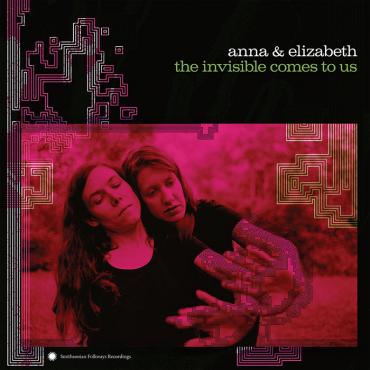 The children of great migrations are always told to listen to their elders — to ask questions, to write down their stories, to remember so that the next generation does not forget its history. For Anna Roberts-Gevalt and Elizabeth LaPrelle, who perform old folk songs reimagined in new ways together as Anna & Elizabeth, listening to previous generations becomes a very literal and very practical experience.
In their Tiny Desk Concert from 2015, Roberts-Gevalt describes the process as such: "We learn a lot of our music from people, but also from archives, which are basement rooms with florescent light. You're sitting in this cubicle and maybe the cubicle has carpeting all around it. And you're sitting in this plastic chair in this library in the basement and the archivist brings you a blank white CD, and you listen to it and you can travel through space and time to another room." At this point, her eyes get wide as she continues, "You hear an old woman singing or a fiddler and you try to imagine what that room looked like. Did it have wallpaper? Or did it have white walls? Did the lady make food before they made the recording? Did she talk with a loud voice or a soft voice?"
That imaginative journey through space and time continues throughout the pair's sophomore album, The Invisible Comes to Us, out now via Smithsonian Folkways. Almost all of the 11 selections on The Invisible Comes to Us are covers of sorts — their own distinct versions of old folk songs, oral tradition ballads, and field recordings. While Roberts-Gevalt and LaPrelle co-wrote one new song on the record, "Woman Is Walking," it's both unfair and reductive to label it as the only original song. The entire record features innovative interpretations of old songs that make them sound new again.
The first part of this process comes from research and ballad collecting. The duo rescued songs on The Invisible Comes to Us mostly from archives throughout the northeast and mid-Atlantic — Maine, Massachusetts, New Hampshire, Vermont, and Virginia. They dug into the archive at Middlebury College in Vermont to uncover the bones that would become the opening "Jeano." In addition to "Jeano," "Margaret" and "Black Eyed Susan" were recorded by Helen Hartness Flanders in the 1940s. According to the Smithsonian, the roots of "Farewell to Erin" came from a recording John Lomax conducted with Carrie Grover of Gorham, Maine. In fact, there's even a message in the liner notes of The Invisible Comes to Us offering, "Special thanks to ballad collector Helen Hartness Flanders; to Deb Flanders, Linda Chappell, and all the descendants of these singers."
After finding and choosing these songs ripe for re-envisioning, Anna & Elizabeth employ a range of instruments. Traditional instruments like guitars, banjos, percussion performed by multi-instrumentalist Roberts-Gevalt mingle with LaPrelle's award-winning traditional-style vocals and crankie playing ("By the Shore") throughout the record. But one of the duo's greatest strengths is its determination to reach outside those trad lines. Brass and woodwinds ("Irish Patriot") flirt with pedal steels ("Farewell to Erin"), pianos and synthesizers ("Virginia Rambler"), and field recordings of chirping birds ("Jeano"). Incredibly, all 11 tracks on The Invisible Comes to Us mesh as a cohesive unit that showcases the vocal prowess and creative vision of two young musicians seeking to blend the past, present, and future of folk music.