Album Review
Anna St. Louis Makes Confident Debut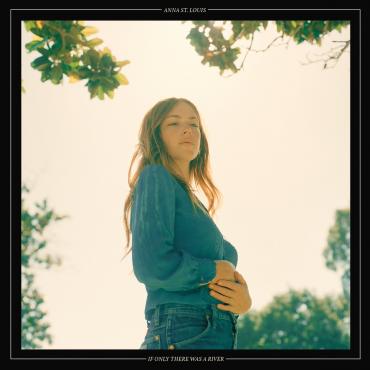 EDITOR'S NOTE: As 2018 comes to a close, we're looking back at some releases from the year that we didn't get a chance to write up when they were released. Anna St. Louis' If Only There Was a River was released in October.
It takes a lot to stand out as a folk singer in 2018, but with her pillow-soft coo and tender explorations of heartache and loneliness, Anna St. Louis manages to do it. Her exquisite full-length debut, If Only There Was a River, came around earlier this year and quietly scooted under the radar. Endorsed by Kevin Morby (who also produced her record on his Woodsist label imprint Mare Records), St. Louis had peered through the curtain with last year's mixtape-style EP First Songs. If Only There Was a River finds her stepping out onto the stage, into a dreamy spotlight.
This is a debut in which we really get to hear an artist settling excitedly into her voice. There is a relaxed confidence to St. Louis' performances on If Only There Was a River, but she never sounds complacent. She is still searching and getting a sense of herself, growing more assured with each pluck of a guitar string. "Lots of people in this old world / And they're dreaming just like me," she sings on "Paradise," a song about jittery uncertainty. "Paradise, paradise / Has a nice ring but it's hard to find," she sings, wide-eyed and sweetly.
"Water" moves eerie and smooth, like a cool, black stream as St. Louis tries to uncover a secret her lover is hiding. On "Freedom," St. Louis takes a solemn walk to take in her surroundings and contemplate her independence and desires. A thumping bassline is the undercurrent and operates like a heart beating loud in her chest. And on "Desert," St. Louis experiences a deep longing for something she may not even realize yet. Still, she observes the longing and takes it for what it is in the moment. It could be for a lover, or a new place she has yet to discover, or for some spark of fire to remind her of the beauty of being alive.
*      *      *      *      *      *      *      *      *      *      *      *
Your subscription helps keep independent roots music coverage alive! Subscribe to No Depression now and join a community of roots music fans from around the world.