Album Review
The Arrival of The War on Drugs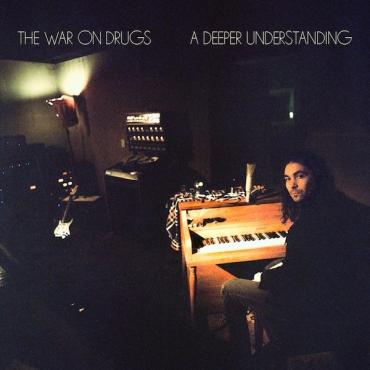 The War on Drugs' fourth and latest release, A Deeper Understanding, is the band's most cohesive and consistently evocative album to date. As with previous projects, debts to Dylan and Springsteen are transparent, in terms of songwriting and vocals; more substantial debts, however, in terms of atmospherics and soundscaping, have been for the most part well-absorbed and reconfigured: Eno, Pink Floyd, The Cure's The Head on the Door and Disintegration, early U2, The Church, The Cocteau Twins, Mazzy Star, Talk Talk's Spirit of Eden, Ryan Adams' Love Is Hell. A Deeper Understanding is a seductive album that, while invariably plaintive, lands as paradoxically uplifting: a transformation of suffering into beauty.

On the opening track, "Up All Night," Adam Granduciel's phrasing is reminiscent of Tom Petty's "Learning to Fly." While Petty's song, however, is a 4-minute, radio-friendly flare, Granduciel's composition is a 6 1/2-minute sprawl brimming with the lush textures that pervade and to a large degree define A Deeper Understanding. "Pain" will remind listeners of "Suffering" from 2014's Lost in the Dream — sultry vocals, Slowdive-esque trance pop. Melodic guitar phrasing is perhaps a tribute to Neil Young's mercurial jams with Crazy Horse. Granduciel's lyrics are oblique but intriguing:
I've been pulling on a wire, but it just won't break
I've been turning up the dial, but I hear no sound
I resist what I cannot change
And I wanna find what can't be found
"Holding On" furthers the album's stoner trajectory, ambient guitar wending through the song, percussive elements and tempo reminiscent of "Baby Missile" from 2011's Slave Ambient (and Dire Straits' "Walk of Life"). On "In Chains," Granduciel's vocals drip with nostalgia, lyrics anecdotal and impressionistic ("I've been shackled and delivered / There's a girl out there with silence in her eyes / Her truth is in the dark"). The lull and swell toward the end of the song highlight the band's ability to navigate loud/soft dynamics. The closing track, "You Don't Have to Go," opens as a folkish elegy to failed romance and segues into a shoegaze-y blitz, Dylan circa Blood on the Tracks meets My Bloody Valentine a la Loveless:
Now I'm home and it's clear you're gone
Lost my edge today
singing all my songs in the pouring rain
Pushed and pulled apart by the scenes
I can feel the change
If Lost in the Dream was tantamount to an exploration and honing of potentials present in the band's first two albums, A Deeper Understanding represents a clear actualization. Some listeners may find the album lengthy at 66+ minutes, sensing that Granduciel & Co. repeat themselves or miss opportunities to plumb a broader emotional bandwidth; for others, the set will occur as analogous to a series of photos (selfies?) taken of a complex subject from different vantage points, the project a polyptych addressing the nuances and subtleties of loss, love, and impermanence. Either way, with A Deeper Understanding, the band celebrates a stylistic arrival, establishing itself as a distinct heir to and primary pacesetter in the genre of psychedelic Americana.