Album Review
Arthur Alexander Returns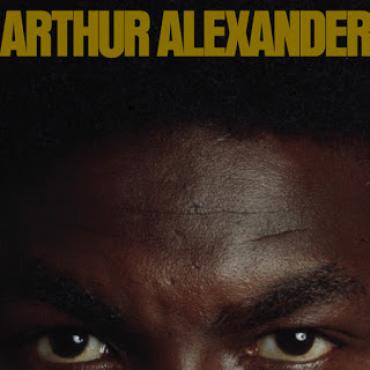 Put Charley Pride and Percy Sledge in a sack. Shake well. Pour out, stand back, and marvel. That's an unofficial account of Arthur Alexander's entrance into this world, unverified but plausible. Alexander's laid-back country soul blended the sound of Price and Sledge into a warm concoction that oozed pain and heartache but served as comfort food for countless downtrodden lovers and stepped-on/betrayed/screwed-by-my-former-beloved victims. But while "Anna" addressed victims, Alexander gave hope and backbone to would-be targets of girl-napping with "You Better Move On," making lion-hearted lovers out of poor souls with nothing to offer but true love and a homicidal temper. Its also the only thing Mink De Ville, Johnny Paycheck and George Jones have in common. The Jones/Paycheck take is mind-expanding, if the accompanying pictures are any indication, for the performers as well as listeners; a Satanic looking Willie DeVille puts up a magnificent ethereal version that gives him the edge in the soul deliverance department. "Go On Home Girl" is the lion-hearted soulman making the ultimate sacrifice, giving up true love rather than betray a friendship–best friend Frank gets the girl. Those offerings, backed by the Muscle Shoals rhythm section, made him a high profile soul man in the '60s.
Alexander also wrote Steve Alaimo's biggest hit, "Everyday I Have To Cry Some," but his run seemed to be pretty much over by the mid 60s.
This eponymous release came out in '72, but the only hit on it was a re-release of "Go On Home, Girl."
Alexander leaned heavily on songwriter Dennis Linde for this one, covering three of the "Burning Love" composer's tunes. Elvis' version got all the attention, but Linde's version had more soul, a swampy John Fogarty feel with a funk undercurrent and guitar licks sound suspiciously like Eddie Hinton, who played on the session.
"Call Me Honey" stands up on it's hind legs and barks like a big dawg, Alexander Percy Sledging-it over the Muscle Shoals boys rattly, soulful strut.
Linde's "Call Me In Tahiti" takes Alexander as Charley a bit farther south than he usually travels, but he sambas along funkily with paddling help from some funky Alabamaians.
There are 6 bonus tracks, but the most interesting is Billy Swann's "Lover Please," cut by Clyde McPhatter in '62. Alexander's sounds like it was recorded at Mardi Gras, a perfectly itchy second line strut that would support a legion of umbrella twirling celebrants on any occasion.
This re-issue is a model for that manner of product. It's not a rehash, but a fond look back at an artist who faded too soon, with some added treasures not found in the original woefully overlooked version.