Album Review
Ashley J - "Satisfied" EP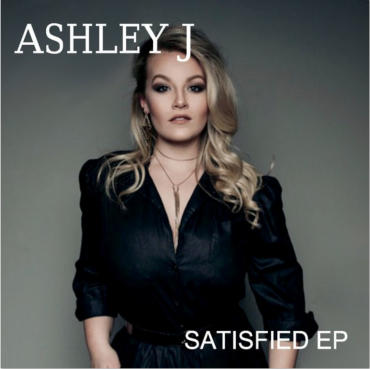 On March 23rd Dance/Pop music lovers will be able to celebrate the gift that pop singer Ashley J will release: her debut EP "Satisfied", a collection of bubblegum pop tracks of the kind you have not heard in a long while. While this EP is her first one, she is not without achievements and certainly not a new face, having released her single "Cali" in 2015, "Dare Ya" in 2016 and the previously released, yet on this collection, "Unbreakable" and "Trapped", the latter having topped the European Independent Music Charts, Ashley is completely ready to pair what she has done before with new pieces, all written by her, a feature very few young Pop artists manage nowadays.
"Satisfied" is a record of all ups and no downs or in-betweens, all tracks are either cheerful or powerful, catchy and engaging, and Ashley's voice shifts to fit every mood and evoke every feeling. Her kind of voice is not something that's done these days, which gives her a quality of rarity that reminds you of the glorious early 2000s, where her sweet, quirky voice was the absolute trend. Listening to Ashley is like going back to a moment where Pop was the brightest, hottest kind of music out there, and Christina Aguilera and Britney Spears were taking over the world, everything was bubbly and happy as Pop went on to be probably one of the most missed music genres since it has never been replicated quite perfectly. Ashley J fills in a huge gap in Pop music with this EP, perfectly crafted to sound and feel like the most true Pop that has ever existed.
On to the actual parts of the record, definitely the gem of the whole bunch has got to be "Like You Used To", it is so carefully crafted with samples and beats that are nowhere in the scene nowadays, the voice echo and the glossy harmonies are like delicious Candy to the ears of Pop lovers. The little elements that spark up here and there and the shy vocals give the track a feeling that it would be impossible to create unless you masterfully understand Pop music.
"Trapped" comes close second on the catchiest and best, with the much more developed vocal performance, showing off Ashley's range and power as she easily goes through her lyrics as if she spent her whole life singing about love. Again, the production shines so brightly on this Pop track it's impossible to ignore it if you've heard the likes of Mandy Moore and Jessica Simpson, and Ashley is just on par with them, her potential is endless and her contribution to the long-dormant Bubblegum Pop is to be revered.
"When I Come Home To You" sounds literally like a youth's dream, sparkly, hopeful and dripping with romance, this track has perhaps the most crystal clear vocals from Ashley as she leaves aside the deeper aspects of her voice and brings out the softest parts without leaving aside her power. "Unbreakable" with its powerful lyrics is the obligatory anthem of every Dance and Pop ride, with a quirky production and a catchy chorus to tie everything together.
Finally, for last I'll talk about "Satisfied", as its place as the title track from the EP is to be acknowledged, and as a song, it makes itself be respected. Also, it's somehow separated from the bunch by its more modern approach on the instrumental side, it's much more like current Pop without losing the well-delivered feeling of nostalgia throughout the record, somehow simpler but still very rounded and pleasant.
Ashley J is a Pop powerhouse and a heroine for her genre, she brings back sounds that the market has not had in so long it's almost to be thankful for, and Pop lovers will certainly be after they listen to this beautiful and sweet production that is not lacking power nor character yet it doesn't take away any of its charm.
You can keep up with Ashley on her official website Ashleyj.net and also on her Social Media accounts:
Facebook: https://www.facebook.com/AshleyJeanMusic/
Twitter: https://twitter.com/AshleyJ_Music
Instagram: https://www.instagram.com/ashleyj_music/
Youtube: https://www.youtube.com/channel/UCBHLkiqAOOoUPjLZi9IVmmw
SoundCloud: https://soundcloud.com/ashleyj_music