Album Review
Balsam Range Spans All Sections of Bluegrass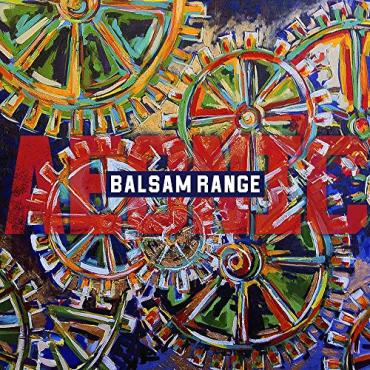 Whether you discovered Southern folk music through Flatt and Scruggs shilling Martha White flour on TV, the old church hymnal, or contemporary Americana, North Carolina-based band Balsam Range's seventh full-length album, Aeonic, will whet your musical appetite with bluegrass precision and gospel fervor.
On the secular side of the band's roots, fiddler and tenor singer Buddy Melton's award-winning talents drive "The Girl Who Invented the Wheel," "If I Needed Someone," and other frenetic selections that honor Appalachian tradition without sounding dated. Former Grammy nominee Darren Nicholson (mandolin) and longtime Ricky Skaggs collaborator Marc Pruett (banjo) bring their own instrumental brawn to the album, with both pickers flourishing on "Graveyard Blues."
The celebration of 70-plus years of bluegrass includes the more subdued "The Rambler." It beckons back to the harmonious long-haired pickers who'd cross-pollinate popular and folk music in the 1970s. Balsam Range practices similar cross-genre experimentation with three songs that further classic country music's fixation on small town folks' wanderlust: "Tumbleweed Town," "Get Me Gone," and "Hobo Blues." They're the best examples of musical myth-making that's more John Denver than John Henry since Brent Cobb's 2018 Southern rock travelogueProvidence Canyon.
The five-piece group also features former Squire Parsons bandmate and Kingsmen member Tim Surrett (bass and dobro) and Harvest co-founder and Zac Brown-approved luthier Caleb Smith (guitar). Their Southern gospel pasts inform traditional bluegrass stompers "Let My Life Be a Light" and "My Cross to Bear," the bass-driven "Help Me to Hold On," and the heartbreaking "Angel Too Soon." Each point to such surnames as Lewis, Isaacs, and other evangelical families that never lost sight of the sonic and social similarities between early country, gospel, and bluegrass. That said, Balsam Range likely cares less about musical history lessons and more about sparking revival fire with wire and wood, not flint and steel.
In all, the defending International Bluegrass Music Association Entertainer of the Year stuck with what worked in the past and put together another album built on familiarity and faith. It's been rewarding in the past year to hear acts ranging from The Gibson Brothers to Amanda Shires stray musically from their roots, but it's just as exciting when a gaggle of modern-day preservers of Southern music decide against reinventing the wheel. That's especially true when five gifted veterans team up to encourage tapping feet and praying hands.
*      *      *      *      *      *      *      *      *      *      *      *
Your subscription helps keep independent roots music coverage alive! Subscribe to No Depression now and join a community of roots music fans from around the world.