Album Review
Bassist Lukasz Adamczyk produces visionary music on EP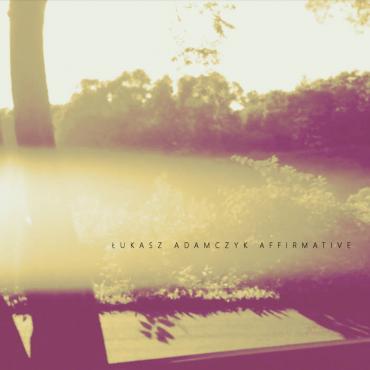 The talents and musical creativity of Lukasz Adamczyk are seemingly limitless. He is a virtuoso bass player, inspiring educator, and skilled composer. His five-track EP Affirmative is a compelling introduction to his music and definition of his artistic identity.
"Set" is propelled by a unique melody that will make you feel good and amazed. Adamczyk's sterling bass work is also on full display in this track. You will easily notice the high skill level of his performance, as it is technical but not emotionally detached; it is highly recommended to first-time listeners. If you are looking for a cut that has that an addictive effect, then the next song is for you. "Between In-Between" has that dark and heavy vibe that can put you in a psychedelic trance. The song has a lot of emotions that makes it effective and beautiful. Anyone is sure to be mesmerised by it.
"The Participant" is the longest cut on the EP, and it is undeniably its flagship song. It was like the first four tracks were appetizers setting your taste buds for that prolific main course. Adamczyk has done a superb job in carving his own identity through his music. Each track on Affirmative is carefully and meticulously arranged to bring enjoyment and satisfaction to its listeners.  Adamczyk is sure to become one of the visionary artists in jazz. He exceeds expectations by creating his own path.
Website:
https://ukaszadamczykmusic.bandcamp.com