Album Review
Black Joe Lewis & The Honeybears Make Thoughtful Soul-Rock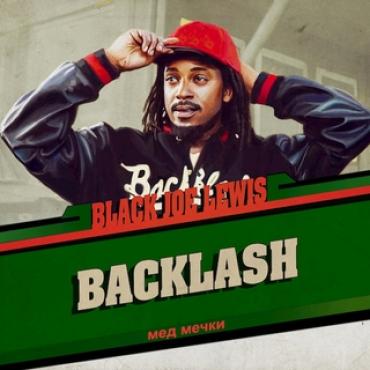 Black Joe Lewis and the Honeybears know how to throw a Texas-sized party. The proof is in their new record Backlash, a boisterous, pumped up soundtrack ideal for getting rowdy. A hearty stew of pure adrenaline rock and roll, seventies funk, and soulful R&B, Backlash is just the thing to get you through the dreary winter blues. It's fun and frenetic, with the right amount of groove for swaying your hips, and heft for passionate head-banging.
                There's a wild energy in Lewis' vocals on Backlash, like he's bursting at the seams to express himself. "Wasted" is a breakup song delivered with such gusto, it's like Lewis is shouting to us directly. It's one of the sultrier tunes on Backlash, with plenty of warm horns and an even tempo. But just as quick as Lewis can turn out a Charles Bradley-esque soul sound, he can also unleash a punk rock explosion like "Shadow People". The distortion and fuzziness gives this track a heavy, tangled feel. It's raw, like an exposed nerve. Similarly, "Prison" has this effect. It is garage punk with an infectious, melodic guitar riff for which you have to listen closely.
                Backlash is a stylish record with Southern roots and enough edge to slice down the center of a dance floor, but it's also got depth. Lewis and his band are making music to boogie to, meditate to, get fired up to, and think on. "Nature's Natural" creates one of the album's mellowest arrangements alongside a commentary on race and class, and "Global" is confronts the bigger picture of the slow destruction of our planet to a big band soul groove. It's a fascinating contrast with a satisfying payoff, and like so many artists do (and should do), Lewis doesn't shy away from using his platform and his art to share what plagues him. After all, we'll need a soundtrack to escort us to our doom. Why not have it be funky as all hell?