Album Review
Brent Cobb: Authenticity and Persona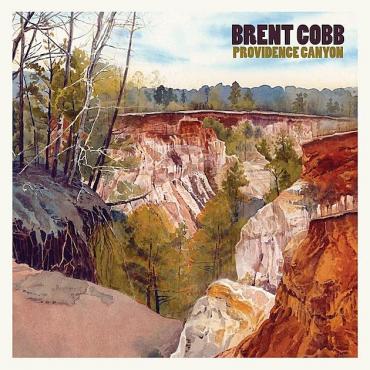 In most cases, the balance between persona and authenticity evolves organically, rather than calculatedly – the persona simply an extension or magnified aspect of the artist's self – though undoubtedly there are instances in which persona is crafted to meet an audience's existing and/or untapped expectations. Even in these cases, though, a persona has to ring as authentic in order to enroll a listener or come across as credible.
Rock is filled with stock personae (the rebel, rake, geek, profligate, heroine, etc.), some of which are no longer fashionable, some of which seem to remain perennially in vogue. When it comes to country music, small towns, blue-collar life, Christian faith, and, to a lesser degree these days, Old Glory are still part and parcel of a standardized persona. Sturgill Simpson ventured – lyrically and, to some extent, musically – beyond predictable parameters on 2014's Metamodern Sounds in Country Music and 2016's A Sailor's Guide to Earth while sufficiently toeing the line, his old-timey voice and identification as a "family man" going a long way to secure his place in the genre. Jason Isbell continues to track a compelling blend of traditionalism and progressive stances. Sarah Shook, with her implicitly feminist take on the outlaw subgenre, is fascinating to witness, especially in interviews, describing herself as vegan, bisexual, and atheist, labels that might estrange one from the typical country-music listener.
Of course, persona only goes so far. Simpson and Isbell are two of the best songwriters working today, and Sarah Shook, with her affinity for hummable melodies and aptitude for vivifying classic tropes (i.e., drinking, heartbreak, and loser-ism) is the most exciting "thing" to happen to country music since the emergence of Jamey Johnson in the early 2000s.
In 2016, Brent Cobb released Shine on Rainy Day, placing himself, in terms of persona, squarely in unassailable parameters, emphasizing his small-town and blue-collar orientation, giving shout-outs to liquor stills and a town "south of Atlanta." That said, the album also affirmed Cobb as an inspired songwriter, the project featuring several gems, including the clever and catchy "Diggin' Holes," the irresistible "Country Bound," and the moonshine narrative "Down in the Gulley."
On his new album, Providence Canyon, Cobb further shapes an effective persona and explores familiar motifs. On the opening title song, he sings, "So what do you say we all go down to Providence Canyon / carve our names in the side of a red clay wall," conjuring summer, clear skies, and the ephemeral days of youth, ending with the aptly metaphorical line: "the night won't last forever after all." "Mornin's Gonna Come" is a Hank-Williams-Jr.-"All-My-Rowdy-Friends"-esque tune, a glorification of the drinking life as well as an admonition that following every party "the mornin's gonna come."
"Come Home Soon" offers a change of tempo, a sultry tune about existence on the road and longing for home that includes the striking lines: "Now it's a shame to be self-proclaimed free/while trapped by and blind to symptoms of addiction." "High in the Country," the only song on the album Cobb didn't write or co-write, offers verses built on engaging melodic movements between minor and major chords, promising a galvanizing hook (on the chorus) that, when it arrives, lands a bit anticlimactically.
"If I Don't See Ya" opens with a dual-guitar part (staccato rhythm and trebly lead) reminiscent of the Allman Brothers or Lynyrd Skynyrd, Cobb's voice channeling the Southern-rock icons: Molly Hatchett's Danny Joe Brown, Marshall Tucker's Toy Caldwell, and Skynyrd's Ronnie Van Zant. Philip Towns' succinct tinkling of piano keys is a nice touch. The electric guitar solo is a musical highpoint. ".30-06" makes use of a recurrent riff reminiscent of Clapton's "Cocaine," Cobb singing, "Messing around with another man's woman/gonna cause all kinds of pain."
"Ain't a Road Too Long" ends the album on a somewhat epic note, Cobb's contribution to the corpus of truck-driving songs: "There ain't a road too long/all I got is my good name/and my family waiting back home/so I keep driving, stay in my lane," Mike Harris's electric guitar and Kristen Rogers' back-up vocals complementing Cobb's highway-weary but optimistic drawl.
With Providence Canyon, Brent Cobb claims his range and palette as a vocalist, flexing a persona that occurs as both unaffected and commercially marketable. The album also shows Cobb moving more consummately into rock-infused approaches (sometimes freshly, sometimes formulaically). Despite lacking some of the subtleties and melodic highpoints of Shine on Rainy Day, Providence Canyon, with its accessible structures, sounds, and subject matter, may well enroll new listeners, Cobb gaining greater traction as a country singer-songwriter with talent, charisma, and a studious love for the genre.