Album Review
Brian McShea and the Sidemen have dynamite blend of alt and jam-band styles on "Stephanie"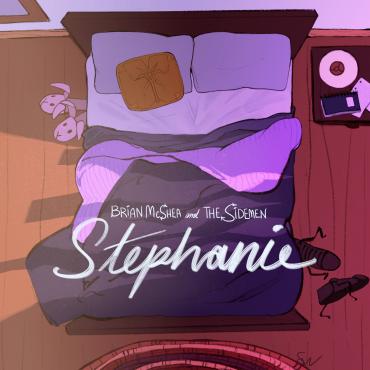 Brian McShea and the Sidemen is an alternative-rock band based in Boston, Massachusetts. Their local music scene has certainly been one of the most prolific and diverse in the U.S., and this group contributes to its diversity with their dynamic blend of pop, alternative rock, and jam-band aesthetics. Their most recent release, "Stephanie," is a diverse and edgy track that has a fantastic melody and a memorable set of lyrics which propel their vision forward.
The sound of the band on "Stephanie" closely reminds listeners of the huge arena rock vibe of the Foo Fighters or Phish, while maintaining a really stunning personality and a somewhat ironic vibe that really makes the band stand out. The group's energy and colorful performance value are an integral part of their sonic recipe and definitely what makes them stand out from the herd.
In addition to the band's cool hard-rock influences, I can detect some intriguing R&B and Motown flavors which really add subtle nuances to the music, allowing their material to gain a very distinctive feel.
Website: