Album Review
Bright Lights and Big Future: Dori Freeman's Follow-Up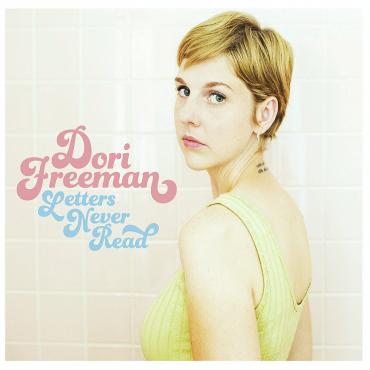 Despite being from the Appalachian music hotbed of Galax, Virginia, singer-songwriter Dori Freeman's music is neither bluegrass nor old-time nor folk, even, exactly. But what it takes from those traditions is telling the truth, the whole truth, even when it isn't pretty.
At 26, Freeman, mom to a 4-year-old daughter, put a recent heartbreak in the rearview and even more recently married musician Nick Falk. She's seen life and love from a lot of angles, and it shows in her songs. On Letters Never Read, the follow-up to 2016's stunning self-titled debut, she holds up all the pain and pleasure of love, veering from yearning ("If I Could Make You My Own") to defeated ("Just Say it Now") to getting ready to walk out the door and start all over again ("That's All Right").
She explores all sorts of sounds on Letters Never Read, too, including a retro rock treatment of Richard and Linda Thompson's "I Want to See the Bright Lights Tonight" (on which Richard Thompson himself plays electric guitar), old-time song "Over There" (sometimes called "Chased Old Satan Through the Door" or "Starry Crown"), and straight-up a capella on "Ern and Zorry's Sneakin' Bitin' Dog," a song written by her grandfather that perfectly captures both the simple pleasures and stark fears of childhood and is beautiful to boot.
The album, like her first, was produced by Teddy Thompson, whom she first contacted by sending him a song on Facebook. He knew a good song, a one-of-a-kind voice, when he heard one, and their collaborations are a modern-day meant-to-be story. This time around she's got a full slate of guests helping out, including Thompson (the father and the son), Neal Casal, Aoife O'Donovan, and Kacy & Clayton.
Those (like me) who swooned over Freeman's debut album may feel a little less head-over-heels about this one, only because the shock value of her undiscovered voice (her actual voice as well as her songwriting voice) now gives way to the work of an artist sure of herself and confident in her gifts. The songwriting remains solid, the covers creatively rendered, and the range of emotion and tone and subject matter a thrilling 10-song journey through a life fully lived and truthfully shared.
Here's a great homemade video for the album's first track, "If I Could Make You My Own," showing Freeman clearly in her element -- chasing her daughter and listening to music back home, both mother and daughter with smiles on their faces as bright as the summer Virginia sun: https://www.youtube.com/watch?v=WNsq3Quz37A