Album Review
Bruce Gibson - Light of Day (single)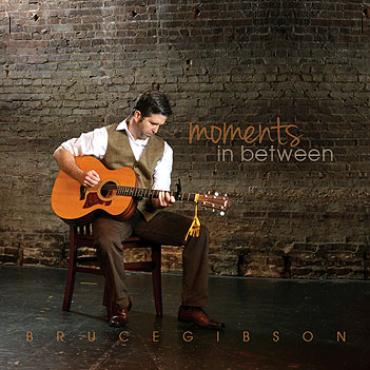 Bruce Gibson - Light of Day 
I-TUNES: https://itunes.apple.com/us/album/moments-in-between/1042832061
The latest single from Bruce Gibson, "Light of Day", hails from his album Moments in Between and embodies the personal, immensely human approach personifying his songwriting as a whole. There are a variety of influences he brings to bear in his writing and performances, among them The Beatles and John Denver, but there are strong strands of gospel, rock, R&B, and folk running through his music. Based out of the Atlanta, Georgia area, Gibson is carrying on in the tradition of southern music and literature with songwriting oriented around distinctive voices and characterizations with a strong storytelling streak running through it all. "Light of Day" incorporates elements from our common lexicon and speech into a song where they comfortably co-exist alongside poetic qualities quite unlike those shared by any of his peers. It's an affecting tune with an accompanying powerhouse performance.  
There's definitely a rustic, classically folk edge to the songwriting accentuated by the light presence of woodwind and string instruments beyond the usual suspects of guitar, mandolin, and so forth. Gibson imbues the song with a light jangle that never leaves too heavy of a footprint and, despite the song's relatively brief running time, Gibson contents himself with developing it in a beautifully patient manner. It's a track that slowly unfolds for listeners, never rushing itself, and the gradual inclusion of various elements into the track gives it a light, evolving sense of surprise typically missing from songs of this ilk. The guitar is the musical center of the song and a number of other strands unspool from that central thread, but the secondary instruments are critical to the song fulfilling its potential. It's a musical performance rife with melody and just the right amount of energy. Moreover, it's constructed with obvious intelligence and doesn't overextend itself in any way.  
"Light of Day" likewise benefits from a superior vocal performance. Gibson's voice brings added pathos to the lyrical content and elevates some passages to the level of performed poetry, but his high end register is especially effective for conveying the vulnerability and emotion behind this piece. He's joined by some judiciously utilized harmony vocals at various points throughout the song, but Gibson's voice carries the day and does so with the sort of aplomb that those familiar with his talents will enjoy and keeps newcomers coming back for more. The chorus is a particular strong point and highlights how the lyrical content balances direct expression and poetic flourish in ample measure. Bruce Gibson represents his new album exceptionally well with the single "Light of Day" and the universal resonance of this song will cast its net wide for this major league talent. His 2018 promises to be a pivotal year in his career particularly with such a strong single leading the way. This is folk music with an individual signature rather than a performer pinning butterflies under glass or offering up paint by numbers pastiches.  
SPOTIFY: https://open.spotify.com/album/7u94e55OoYiRNYTi5oHJFa
Mindy McCall