Album Review
This Byrd Has Flown: Gene Clark's (Nearly) Lost Legacy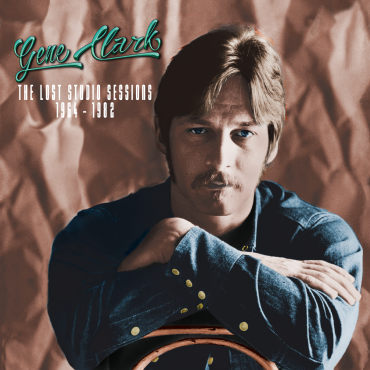 Gene Clark is a forgotten genius. Granted, his work with the Byrds earned him considerable repute, the kind that befits a tireless troubadour. Yet, that brief stint in the band -- little more than two years apart from the occasional reunion -- was only a fraction of his 30 plus career, one that found him creating a solitary sound that was derived from his early folk trappings but eventually came to engulf the entirety of the early singer/songwriter movement of the '70s and '80s. 

Since his tragic death in 1991, Clark's level of appreciation has increased substantially, and yet to many he still remains a mystery. Kudos then to the good folks at Sierra Records for this belated release of unreleased sessions, rarities and demos that marked the initial phase of his solo career following his seminal stint with the New Christy Minstrels and subsequently continuing through a regrouping with ex Byrd brothers Chris Hillman and Michael Clarke as part of the abbreviated Nyteflyte sessions. There are some oddities to be sure, specifically the early studio sessions circa 1964 which finds Clark's earnest delivery a carryover from the clean cut style purveyed by the Minstrels and the other harmony singers that embraced the folk boom early on. 

The next block of tracks -- "Back Street Mirror" and "Don't Let It Fall Through" -- date from 1967, and while the baroque approach seems somewhat dated in retrospect, they do dovetail into his earliest individual efforts. The remainder of the tracks -- 24 offerings in all -- are recorded both solo and in the company of various Byrds, Flying Burrito Brothers and other country rock colleagues. Each maintains the high bar Clark set for himself throughout his career, his weary vocals and tattered narratives as embracing as always. His forlorn version of the normally upbeat "Roll in my Sweet Baby's Arm" serves as a typical case in point, although a smattering of other classics -- Byrds gems like "One Hundred Years From Now," "I'll Feel a Whole Lot Better" and "She Don't Care About Time" --  sound as bracing as always. As an extra treat, a well researched booklet fills in the essential facts between the songs. Suffice it to say, The Lost Studio Sessions 1964 - 1982 is an essential acquisition, both for the true Clark devotee and for all those that hold an ongoing interest in the roots of country rock's seminal sound.

While we're at it, here's a shout-out to Sierra for their good works overall. Showing true devotion to the cause, they've emerged as one of America's most important archival labels, digging into the vaults for untapped efforts by Gram Parsons (The Early Years Vol. 1 & 2) and Clarence White (Silver Meter and White Lightnin'). Consider their branding a sure sign of both credence and quality.