Album Review
Can't Find a Better Man: Amanda Shires, Star Anna & Courtney Marie Andrews Ditch the Dudes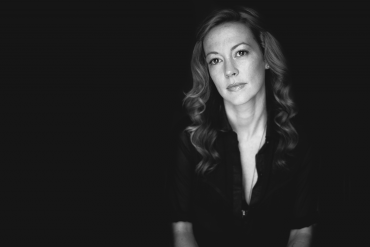 Depending on what you like and where you're at, Jason Isbell, Mike McCready and Damien Jurado are three fairly significant male names in popular music. Behind them, at varying junctures, have been three fabulous female musicians: Amanda Shires, Star Anna and Courtney Marie Andrews. And in 2016, as Bob Weir once sang in a ratty looking Izod, the women are smarter.
Shires is Isbell's wife and a virtuosic violinist who's toured as a member of his backing band. Listening to their latest recordings, it's uncanny how much their sounds have sailed toward one another, to beneficial ends. On Shires' upcoming album, My Piece of Land, you'll notice Isbell lending harmony and guitar to standouts "Pale Fire" and "My Love (the Storm)," with Shires matching his energy like never before.
But what separates My Piece of Land from Shires' previous albums is her vocal confidence. She's got a unique quiver in her voice that she really lays naked on the languid "Harmless," while closers "I Know What It's Like" and "You Are My Home" reveal a heartfelt vulnerability that makes you anxious to hear what directions this new mom will swerve in further down the crooked road. (As for the daughter Isbell, what a formidable pedigree she's got.)
Having attracted Pearl Jam guitarist McCready as a benefactor of sorts, Star Anna burst onto the Seattle scene nearly 10 years ago alongside Brandi Carlile. Together, the pair improved mightily upon the strong, rockin' woman motif pioneered by the likes of Heart and Melissa Etheridge. Carlile's sound skewed heavy and hard at first, but has since mellowed to where she's considered an Americana artist. On Light in the Window, Star Anna does the same, and the results are tantalizing.
Light in the Window is mostly an introspective, acoustic record. If you've got a bath drawn with the power out and a bottle of wine to burn through by your lonesome, put it on. "Big Bad Wolf," "3X3" and "Everything You Know" are the moodiest—and prettiest—tracks, emblematic of an artist who's willing to stretch out by slowing down.
Yet the strongest LP of this trio belongs to Courtney Marie Andrews, who's perhaps best known for being Jurado's lead guitarist. On Honest Life, she sings with a purity and joy that instantly recalls The Innocence Mission's Karen Peris or Joni Mitchell (especially on "Irene"); of this trio, hers is the music that makes you rock in your seat. Unlike the comparatively tepid openers chosen by Shires and Star, Honest Life's first song, "Rookie Dreaming," veritably explodes out of the stereo, and she hardly lets up on the rest of the album. Ryan Adams' Cardinals aren't backing her, but her band's so cohesively jangly that it sounds like they are.