Album Review
Cat Thompson - Be Mine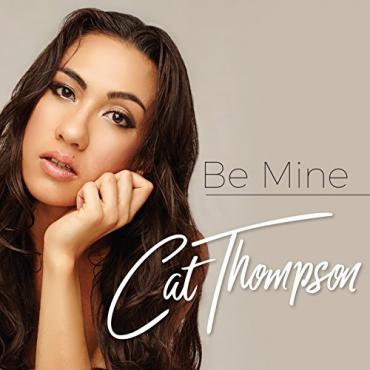 Cat Thompson - Be Mine 
Cat Thompson's music career is set to get a lot bigger than before on the back of her new single "Be Mine", a vibrant and often beautiful successor to her last single "All I Want" and one that shows her talents advancing by leaps and bounds. Her latest collaboration with Los Angeles based producer Khaled promises to open up new avenues for the EP they are currently working on and one of the first fruits from those sessions, the single "Be Mine", finds Thompson more confident and in command of her musical powers than ever before. The years she's spent opening for a wide array of international and Australian based acts has come together with a natural blossoming of her gifts to accelerate her far past a bevy of her inferiors. "Be Mine" is certain to find a wide audience and continue expanding Thompson's profile as one of the pop world's most promising singers and songwriters to emerge from obscurity in many, many years.  
She never has to push too hard on listeners to make a positive impression. It takes a few seconds for her voice to enter the song but, when she does, her presence fills the arrangement with a slow burning spirit that never bites off more than it can chew. Instead, she inhabits the song with a singular confidence we don't often hear from such performers thanks to the clear experience and even gravitas she brings with her singing. Her phrasing is careful and wrings out the most potential from each line, but it's never overly deliberative. Instead, she sounds like a singer with the sharp instincts to understand how dramatizing a song can be effective, but going overwrought can reduce it to formulaic cliché. "Be Mine" resonates with listeners thanks to the universality of its experience, but much of the connection it makes with the audience comes thanks to the thoughtfulness behind her vocal treatment.  
The music is completely modern, but equally thoughtful in its own way. Thompson tries to have her artistic cake and eat it too by bringing groove and melody together with this number; her work in this area is wildly successful. The performance packs equal surprises in the way it never clogs up the performance with too much going in – instead, the song's focused more on invoking mood through judicious touches instead of pouring it on. This allows for an effective and consistent balance between the backing track and Thompson's voice that never loses the listener's interest and works well within the track's confines. "Be Mine" is her best recording yet, both in terms of artistic and sound quality, and gives listeners an early hearing of what we can likely expect from her upcoming EP release. Her ambitions are very real and Thompson, undoubtedly, has the skill set and discipline to realize them all. It's going to be quite a trip following her from this point forward.  
SPOTIFY: https://open.spotify.com/album/7c5nhtAxU0gUkQJaHuL3x3
Mindy McCall