Album Review
Cave States Mine Riches On Their Stunning New Album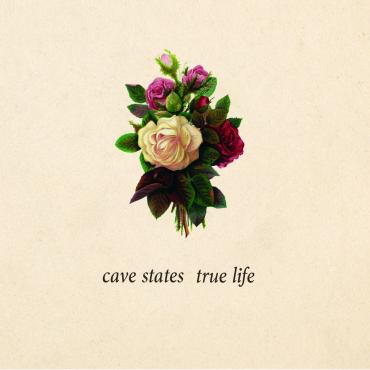 Cave State's 2013 debut The Great Divide  came and went with hardly a notice. That's a shame, because this unassuming indie super group of sorts released an album that was most worthy of recognition. Drawing their roster from a number of bands operating out of their hometown of St. Louis Missouri -- Magnolia Summer, Half Knots, Nadine, Colonel Ford, Wagon and Waterloo -- the group created a sublime sound that was clearly easy on the ear.
Hopefully then, True Life will garner the kind of notice that an outfit of this calibre deserves. 
The new album marks their first true songwriting collaboration and the results are remarkable. Songs like"Commuter," "In the Dark" and "Floating Around" are soft and sublime, with "No Words" providing a momentary uptick that's lush as well as effusive. An unexpected cover of Badfinger's "Take It All" fits well with the rest of the material, showing a sense of reverence for their forebears in an almost effortless sort of way.
While the overriding theme of the album seems a bit somber -- much is made out of subjects that  reflect on life, death and the limitation of mortality -- the aptly named True Life remains as engaging as it is inspired. It would be hard to find a better example of songwriting skills and adept elocution all combined within the same set of songs. A hidden gem of a record, Cave State deserves credit for mining such remarkable results.