Album Review
A Change of Season -- The Winterlings Renew Their Passion and Purpose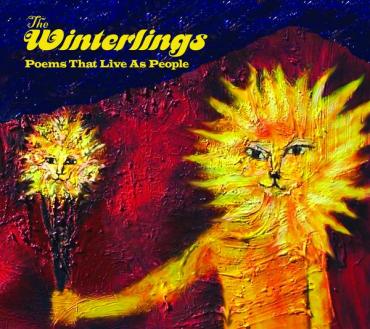 Coming quickly on the heels their last effort, the lovely You Are Acres, the Winterlings' new album, Poems That Live As People, quickly affirms the fact that this band t is making a rapid ascent with every outing. Three albums in, they've opted for a populist approach not so dissimilar from that taken by Mumford and Sons and the Lumineers, and while some may lament the fact they've sidelined their softer sentiments in favor of what appears to be instant accessibility, there's no denying the immediately infectious approach that underscores practically every one of the ten tracks found here.
Amanda Birdsall and Wolff Bowden play practically all the instruments and sing all the songs, but the lack of a bigger backing ensemble doesn't negate the energy and intensity that surges through these selections. They're more than simply superb; they're absolutely spellbinding as well, and when the duo find themselves in full throttle on tracks like "Be Kind to the Housefly" and "Paper Boats" -- the former courtesy of its down home designs and rowdy refrain, the latter given to handclaps and a singalong set-up -- they literally stop the listener in his or her tracks and demand an instant replay. Likewise, "Run Run" is nothing less than absolutely anthemic, while "Icarus" is so out and out infectious it's hard to get it out of your head.
Not every offering is fuelled accordingly, but even ballads such as "Answering" and "The Wind Is With Us Now" are so haunting and harrowing, they beg attention as well. Little wonder then that Poems That Live As People feels more like a milestone, one that sets this duo apart and establishes their  spectacular, singular sound.