Album Review
Charming and Heartfelt Tribute to Olivia Newton-John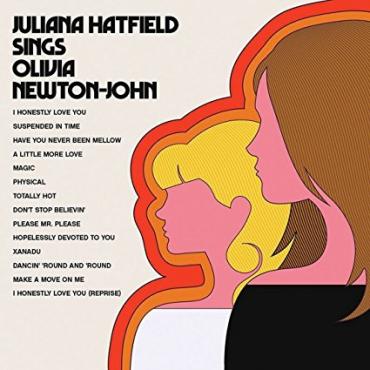 Born in 1967, Juliana Hatfield was seven years old when Olivia Newton-John scored her first U.S. pop chart topper, "I Honestly Love You." Newton-John scored again with the follow-up singles, "Have You Ever Been Mellow" and "Please Mr. Please," and though she continued to chart adult contemporary, it took her three more years to climb back to the top of the pop chart with 1978's John Travolta duet "You're the One That I Want." Hatfield, known for her work with Blake Babies, the Juliana Hatfield Three, and solo has "never not loved Olivia Newton­-John," and it shows in the endearing performances and song selection of this tribute album.
In addition to heartfelt interpretations of Newton-John icons that span 1974's "I Honestly Love You" to 1981's "Physical," the song list includes several deep fan favorites. "Totally Hot," which stalled out at #52 in 1979, is deftly recast as buzzing Suzi Quatro-styled glam rock, and the pop-country "Dancin' Round and Round" is taken uptempo and backed by hard-charging guitar and drums. The album reaches an emotional peak with "Please Mr. Please," as Hatfield pours every last drop of the emotion she must have felt as an eight-year-old bonding with her first artistic idol.
Hatfield has internalized these songs and their artist in a thousand bedroom and car singalongs, and filters them through the original artistry they helped inspire. The contentment of "Have You Never Been Mellow" retains its optimistic mid-70s introspection while being deepened by Hatfield's additional decades of life experience, and "Hopelessly Devoted to You" could just as easily be Hatfield singing about Newton-John as it was Sandy singing about Danny. This is a treat for fans of both Newton-John and Hatfield, and the only thing missing are some Grease photo cards to stick inside your locker.
[©2018 Hyperbolium]