Album Review
Clayton Morgan has a "Taste for Love"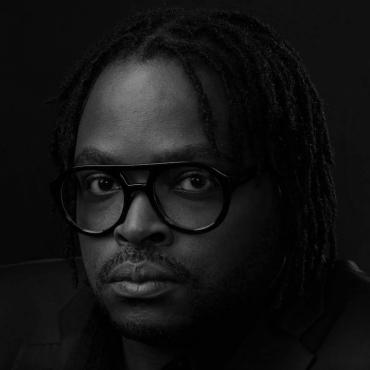 Clayton Morgan has a "Taste for Love"
URL: https://claytonmorgan.com/
Like father, like son. Singer Clayton Morgan is following in his father's footsteps with his single "Taste For Love." Morgan, the son of Four Sonics founder, Eddie Daniels, takes little time in grabbing the listener's attention with his smooth delivery and pop-fused-soul track. Like many other second (and third) generations of musical torch-bearers, Morgan sparks the listener with such a catchy chorus.
Morgan forges his own way and in his own journey creates a memorable track ripe for the summer. "Taste For Love" is sensual and at its core bound for radio play.  What's missing are the rich harmonies found in a vocal group, but what Morgan lacks for in fullness of sound, he makes up for in personality and originality. His humming at the beginning and end of "Taste For Love" satisfy both the listener and apparently his own appetite for love. It's as if he was on the hunt and has captured our hearts and his lustful prey.
"Taste For Love" has some charm to it lyrically, but overall, it's a straightforward pop song that doesn't challenge the listener to dig deeper into his or her psyche for existential crisis arsenal. Rather, it's simple and a bit brash. The hook is "I got a taste for love (taste for love) / Morning, noon and evening / Can never have enough (have enough) / Even on a bad day / I got to have your love (have your love) / Will you be my baby / I got a taste for love (taste for love) / Morning, noon and evening."
The production, as expected with any modern song, is tight and the kick drum is subtle but prevalent. This song is more about the feeling and the connectivity with Morgan's listeners. He's prowling for some action and he doesn't beg for it. He's not growling, but he's certainly on the hunt. As a listener, you're finding yourself even rooting for him and at the same time, putting yourself in his shoes and your own relationships. Or, you're just listening to it and digging the vibe. That works too!
Morgan lists Whitney Houston, Michael Jackson, Madonna and his own father as influences. "Taste For Love" certainly incorporates a catchy hook and more so than these icons, it showcases Morgan's own path. Just as these afore mentioned greats were trailblazers in their own right, much praise should go to Morgan for not mimicking his idols, but rather make his own sound. He may have the luxury of modern recording equipment and computer access, but his talents transcend these resources. It certainly shows and can be heard in "Taste For Love."
Just like the set up in Bad Company's "Are You Ready For Love?," Clayton Morgan warms up his listeners with a hot and spicy track. His song "Taste For Love" is recommended for fans of pop, soul, funk, R&B and even jazz.
INSTAGRAM: https://www.instagram.com/claytonmorganmusic/?hl=en
Mindy McCall