Album Review
Compelling Soundtrack for a Neo-Noir Dark Americana Independent Film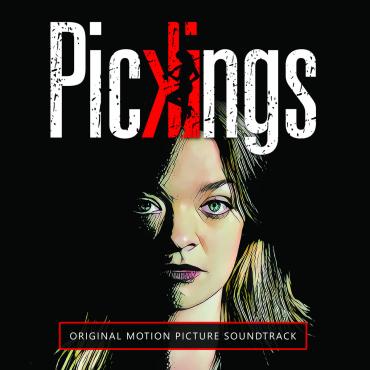 At first, I thought this eight-track release would not qualify as Americana.
It's a soundtrack for an independent neo-noir crime saga and the opening track ("Demon Queen") starts with blood-curdling male moans of Jimmy. A sadistic female demon (Jo Lee Haywood – actually actress Elyse Price) addresses him prior to firing her weapon. What is this about? Then, the Americana musicality sets in. Sets in like sugar spooned into a hot cup of bitter over-brewed coffee.
The result? A fine, laid-back roots vocal begins by Katie Vincent ("Trouble Is"). Katie is also featured in the film and is its associate producer and music supervisor. So, it's not an album filled to the brim with roots music but "Trouble Is," starts as a compelling noir-Americana melody. Noir-Americana = American Gothic. And it is...quite good. 
As I mentioned, the collection is from a soundtrack from an independent film: "Pickings" – and while I haven't seen the film I can't comment on its quality or how well the story is told and if the acting is credible. But despite its subject matter, Katie Vincent continues to be of interest with track 3's "Penitence," and it's another creepy Americana endeavor.
The music, apparently, comes from the same place where Swans' Jarboe came from. Especially during a period where Swans were closer to Gothic Country ("The Burning World"). Or, pieces derived from the more Americana stylings of Dead Can Dance and Elizabeth Fraser. The short song is simplistic in strumming a steady guitar chord which congeals with Katie's angst and pained vocal. Then the acoustic guitar starts to play more adeptly. Katie has a nice tone and her vocal style is at times close to Alanis Morrissette as well -- if Alanis were to replace Jarboe in Swans. That would be quite a feat – but, Katie has that sound in spades.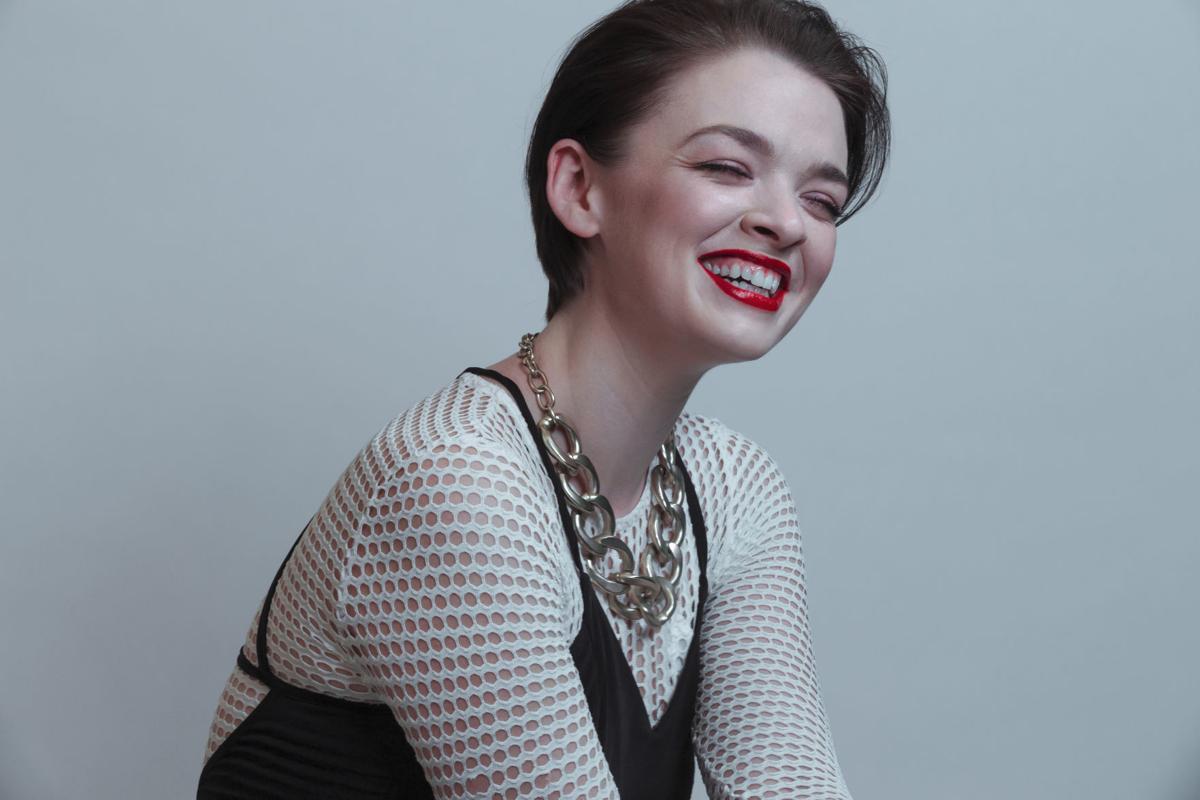 Starting with whistling as creepy as Tom Waits' – "Hello June Bug" (Soundbite) is extremely short and May Pickens' dialogue is in keeping with the film's subject. The track segues into another Katie Vincent vocal and this one is the catchiest.
"The Way It Goes," has Katie in full control of her roots voice and skin-tight acoustic guitar. It's dark country prairie ghost, ghost-ballad, skeleton tree creepy with petrified birds on the branches. The background vocals really give this tune lift. The song has a nice momentum and if Tom Waits were to turn country – this is the area of sound I believe he'd explore. That's actually a genre old Tom has neglected. Maybe he could team up with Katie on such a project. 
Katie returns with the pensive "Blame It on The Rain," and her voice is wound more tightly around a traditional ballad vocal style. She could easily sing a duet with any of the classic country singers – yes, I mean Willie Nelson, Loretta Lynn, Randy Travis, Clint Black and the like. Her voice has a tinge, an edge, a mood and all wound up in that bundle of knots of a compelling traditional voice with an accent that guarantees authenticity. The track sounds like she could have recorded it in a barn, or in a country parlor. There are sawdust, cobwebs, and ash in this stuff. There is also a hint of Iris Dement by way of Jarboe in her approach. I like Katie and what she's doing. I think she would do fine with a full collection of skeleton-country, spooky-folk or graveyard-ballads. She could probably sing with little effort with a band like The Tiger Lillies ("Hell").
Bill Turner turns out the traditional "Man of Constant Sorrow," in a stripped down respectable version. OK. He's not Ralph Stanley, and this is not "Oh, Brother…" (the Coen Brothers film), but Bill does an earnest version.
Returning to the Cimmerian shade of the film the reprise of Katie's "Trouble Is," (from the film's trailer) – is once again performed with enthusiasm and verve. Katie's voice and inflections in the quieter passages sound take on a little Norah Jones quality and that's a compliment because I feel these songs have shown Katie as quite a diversified singer.
This is the first time a preview of a film by way of its soundtrack has made me interested in the film itself. I would like to see where these songs fit in the context of the motion picture. I contend, I really didn't think this soundtrack would fit the No Depression outline for music. But the songs are indeed Americana, roots-oriented and folky. But they are dark in a charcoal manner. Maybe this is a new genre that is fast gaining popularity. 
The album featured only eight tracks and I could have listened to more. Some weren't really songs in a sing-songy manner. It's lean on actual music. There were no credits including musicians who played. But as far as promotion is concerned, the CD came with a clever old newspaper fold out that featured references to the film and a full-page ad in the back with the full cast. Any stars in this project? I guess not. Is that a reason to not see the film? No. Sometimes independent films can render some interesting storylines, storytelling and the cinematography can be ambitious. From what I understand the film did have favorable reviews.
The instrumental over the trailer should have been isolated and included in the soundtrack CD – it was wonderful. If you can track the film down – I would say judging from the music – it would be worth a view. Is it violent? Sure. Storms are violent too. Milkshake machines and blenders are violent. Tossing your cookies is violent. Get over it.
I also thought the back cover of the CD would have been a better front cover. That image at least teases a potential viewer into wanting to know what the hell is going on? The illustration of the girl on the front cover – maybe she just got an eviction notice and she stepped in something gooey. It doesn't reek of "tell me a story," like the back art does. (This I have expertise with having been a director of advertising at a motion picture company in the 80's). 
All songs were written by Katie Vincent. The CD I have was a preview CD and the artwork may have changed for the actual release. 
Website: https://www.pickingsfilm.com/
FaceBook: https://www.facebook.com/PickingsFilm
Trailer for "Pickings": https://www.youtube.com/watch?v=y1f_PS3zA8Y
Disclaimer: The opinions expressed in this review/commentary are those of the author and do not necessarily reflect the official position of No Depression. All photography is owned by the respective photographers and is their copyrighted image; credited where photographer's name was known & being used here solely as a reference and will be removed on request. YouTube images are standard YouTube license.
John Apice / No Depression / May 2018