Album Review
Conor Oberst Ruminates and Reflects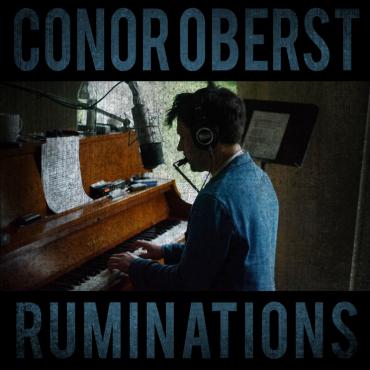 Credit Conor Oberst with truth in advertising. Ruminations, his first solo recordings in 20 years, is all its title implies, a series of sad story songs that bring reflection and remorse to the fore. Oberst's once bright eyes seem considerably dimmer at this point, forcing him to pull back on any energy and enthusiasm for the sake of a solitary stance. Seated at his piano with only an acoustic guitar and harmonica for added accoutrements, he ponders the world at large from the perspective of his midwestern domain. 
Not surprisingly then, these songs are unceasingly downcast to a maximum degree. "Saw a crash on the interstate/It left a feeling I could not shake/Just a name in a database/That must be notified," he sings on the woeful "Next of Kin." Then there's this from "Gossamer Thin": "Rings round his eyes, tracks down his arm/His fans are confused and his friends are alarmed." Is Oberst referring to himself? When he sings "You all loved him once" from the song of the same name, one has to wonder if the subject of these songs has been him all along. "I never was a good judge of when to call it a night," he laments on "Till St. Dymphna Kicks Us Out," a song that suggests there's considerable anguish weighing on his efforts. 
Granted, those who acquire success at an early age -- Oberst was still in his teens when he experienced that first flush of fame -- often become unsettled and disillusioned while forced to continually match that high bar, which, in turn, suggests there's a back story here that went previously unsaid. These skeletal songs and their troubling lyrics aside, Ruminations is one of those albums that will inevitably rank as a landmark in Oberst's trajectory, because like Nebraska, like Blood on the Tracks, like Leonard Cohen's Songs of Love and Hate, these songs seem to reflect an inner anguish haunting Oberst himself. No, it's not an easy listen -- the most introspective encounters rarely are -- but its pensive circumspect offers some commonality with the wider world at large. Uncertainty is best when shared, and that, for no other reason, makes Ruminations inspiration for us all.