Album Review
Courtney Barnett Checks Out and Taps In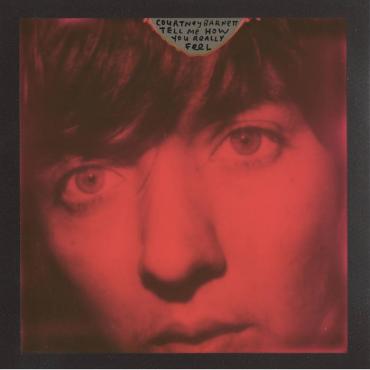 Courtney Barnett's worldview can be grim. But that's why her voice is one of those important ones we have in music right now. She sings about the things we're all feeling – particularly women – and her finger is directly on the pulse. Her new record listens like a breakup album, but maybe not a breakup from a romantic relationship. Tell Me How You Really Feel is Barnett's breakup with the patriarchy, with a society that undermines women and needs too much from her. With song titles like "Crippling Self-Doubt and a General Lack of Confidence" and "I'm Not Your Mother, I'm Not Your Bitch," Barnett isn't holding back on this record and you'll love her all the more for it.
Barnett has become known for her candor and wisdom beyond her 30 years, and her last record Sometimes I Sit and Think, and Sometimes I Just Sit established that. She came out of the gate as a fully realized artist and a songwriter with a knack for tapping into the uncomfortable details that make life awkward and difficult. Her semi spoken-word style of verse revealed intimate insecurities and fears, and made listeners breathe a collective sigh of relief – we felt heard, understood; we're not the only ones. This follow up solo record finds her going even deeper and writing even more fearlessly. With more singing than her last record, we get a clearer taste of Barnett's voice and it's effortlessly beautiful and natural.
"Nameless, Faceless" is Barnett's commentary on what it's like to be vulnerable just by nature of being a woman. "I wanna walk through the park in the dark/Women are scared that men will kill them/I hold my keys between my fingers/No one tell me you're just kiddin'/He said she said/Nameless, faceless," she sings in fuzzy distortion. Barnett's also had enough on the aforementioned "I'm Not Your Mother, I'm Not Your Bitch" and "Need a Little Time." She cuts through the bullshit and gives it to us straight – she needs some "me" time, away from misogyny and away from her own neuroses.
Tell Me How You Really Feel works as a prompt to herself. Barnett is working stuff out – whether it's her own or someone close to her. "Hopefulessness" could be the heart of the record. A clever list of age-old sayings – "you can't take it with you," "take you broken heart, turn it into art" – sung like a catatonic lullaby captures the feeling of overstimulated numbness we all get when we've just had too much and need to sign off and check out. It's messy and emotional, funny and damning, but in true Barnett fashion, it's real.