Album Review
Courtney Granger's True Blue Country Tribute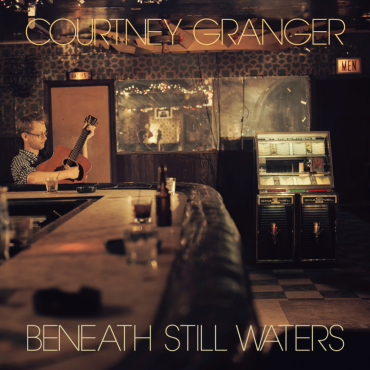 Courtney Granger is keepin' it classic country…literally. His debut solo record finds him tapping into some of the lesser known country greats, covering tunes that show off some of the genre's best storytelling. Beneath Still Waters in a fine tribute to country music in a time when we need it most; when country seems more detached and watery than ever. Like a lot of artists looking back in order to push the genre forward, Granger hits on that feeling of nostalgia we all seem to crave. What's old is new again.
While Granger's been around, mainly playing as part of the Pine Leaf Boys, Beneath Still Waters is a whiskey-warm introduction to his solo artist identity. Though there are no original songs here, we get a taste of Granger's deep, smooth voice and his old soul. On songs like the old Vern Gosdin's "Baby That's Cold" and Bill Anderson's "When a Man Can't Get a Woman Off His Mind", Granger brings that timeless country sound to the forefront. The latter boasts seriously beautiful harmonies, and the former tugs hard at the heartstrings.
Beneath Still Waters is comprised mostly of songs about love and heartbreak, with a focus on all the ways women do wrong by their men. The standout track that goes against that grain is album opener "Don't Put Her Down You Helped Put Her There", a heavy duty Hazel Dickens number that turns the tables and places the blame on a man who's done some real damage to a woman. It's a dated song to be sure, but a beauty nonetheless.
Other songwriters Granger showcases include George Jones (a clear inspiration), Dallas Frazier and Cindy Walker. Beneath Still Waters is a true blue country album put together by an artist who has a blatant love for the music and wants everyone to share in it with him.