Album Review
Cowboy Junkies Box Set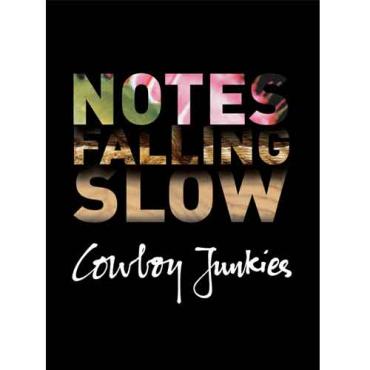 The box set is made up of four discs that include remastered versions of the three studio albums that were released in the 2000's Open, One Soul Now and At The End Of Paths Taken and a fourth disc, called Notes Falling Slow. This fourth disc is made up of songs that were written during the making of the three studio albums, but never completed or released. The result, according to Michael Timmins, is a collection of songs that has a touch of our trademark psychedelia with a large dose of our folk roots shining through.
The Cowboy Junkies to me has always been all about Margo Timmins magical voice but that voice would be nothing without the incredible lyrics from Michael Timmins and yes, of course the music is great. The music has always been fantastic. Michael's guitar playing is excellent. I lean more to those songs that are representative of the folk roots than the trademark psychedelia. I could do without the guitar fuzz effect but I do love the echo effects.  Alan Anton on the bass is absolutely superb. Having watched and photographed the band in concert recently I was mesmerized watching Alan play. Now listening to the album I can picture him playing especially when he joins Michael in a duet. Peter Timmins on drums keeps it all together. He is the foundation of the band. I love when he opens a song like he does on "I'm So Open" on the first disk Open.
If you are a Cowboy Junkies fan you have probably heard the first three disks on this box set so let's get to the new songs or at least to the newly imagined songs. First of all let me just say "I love them." Black Eyed Man is probably my favorite album of theirs with "A Horse in the Country" being my favorite song so it is with great delight that I say that the Notes Falling Slow disk is absolutely in that vein and I love it. The songs are simply beautiful. Mostly the feeling is that of their folk roots. Soft, wonderful picturesque lyrics, a little Psychedelic guitar melding beautifully with disciplined but powerful support from bass and drums. Of course this gives opportunity for Margo's unique voice. Last but not least, the mix is fantastic. On every song you can hear each instrument, including voice, distinctly bring what each does to the total sound. Wonderful just wonderful.
If you are a true Cowboy Junkies fan or new to their music this box set is worth getting.
Even if you already have the original three discs the fourth, Notes Falling Slow make the package absolutely worth it.
Cowboy Junkies - Notes Falling Slow (Latent Recordings)
Mark J. Smith