Album Review
The Craig Peyton Group Reunites After Several Decades With Exhilarating Fusion Release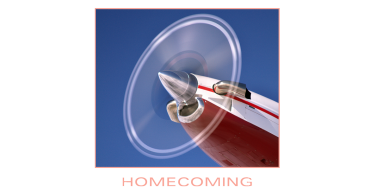 The Craig Peyton Group started out in the late '70s, bound by their mutual love of Miles Davis, Frank Zappa, Jeff Beck, and Jimi Hendrix. After having Peyton play on his hit "Vertigo/Relight My Fire, " Dan Hartman gave the band a full month's access to his recording studio. The CPG amassed a devoted following up until their final show in 1979. That wasn't truly the end, however, as the CPG released the eternally cool Electric Vibes album a year later. After decades of collective silence, the CPG rose from the ashes in 2014 and started to jam like old times.
The fittingly titled reunion album Homecoming has the CPG proudly building from where they left off in the late '70s. It is an intoxicating mix of jazz, rock, and funk. Drummer/percussionist Ray Marchica, guitarist John Putnam, bassist Marcelino Thompson, and vibraphonist Peyton display no evidence of dust, no lingering cobwebs; the record is driven with youthful exuberance. Tracks "Impulse Control" showcases the much-missed magic of the seminal zeitgeist that is the '70s. "Pensive," on the other hand,  starts off with an '80s cinematic swoon then segues into compelling jazz fusion à la Hiroshima. "Nebadon" is reminiscent of Steve Winwood, David Sylvian, and Pat Metheny. Echoes of Herbie Hancock's Man-Child could be heard on the album as well.
Without realizing it, the CPG have opened a wormhole back to the '70s and '80s -- not just to their past but when jazz fusion was at its finest.
Website: