Album Review
Crooner Mark OToole captures old-school magic of Frank Sinatra and Dean Martin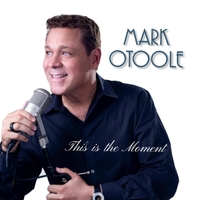 Every now and then, our souls look for something vintage and memorable to listen to. Well, you don't have to wait for your Sunday classics to relive those moments. Crooner Mark OToole has just released This Is the Moment, which is full of memories ready to be relived again. A fixture of the Las Vegas scene who is comparable to Dean Martin and Frank Sinatra, this highly talented man hopes to bring back the spice through his old-school tunes.
The title track will give you chills because of how it is beautifully sung. You can feel his emotions overflowing in every lyric; his voice is clear and soulful. On "The Impossible Dream," OToole's voice matches the intensity of the song, reaching its transcendent heights with effortless poise.
"You're There" is one of the more emotional songs on the album. You can feel the longing and emptiness in the lyrics and melodies. His voice gives warmth and depth to the track. The way he sings the track will make you miss the most important persons in your life; it is heartwarming and very effective.
OToole nails this material; clearly the man was born for this. Each track is performed in a beautiful and passionate manner. Every note and melody, OToole hits it sharply. Words aren't really enough to commend O'Toole for bringing back quality music that was lost in time, making it timeless.
Website: http://www.markotoolevegas.com