Album Review
The Curtis Mayflower--- The Ship Is In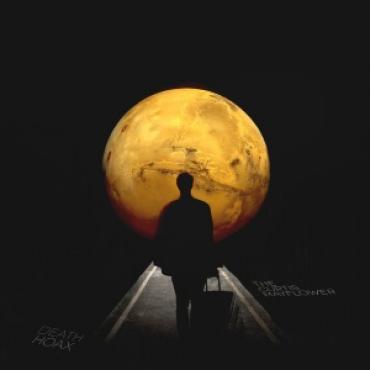 A few years ago, the Curtis Mayflower put out an album titled Everything Beautiful Is Under Attack and I found it intriguing (and damn good)--- enough to have written this:
"Who are The Curtis Mayflower? I first heard of them through No Small Children, a trio of lady musicians I watched grow from an ember into a blazing fire (check out their music here). Their mention was nothing more than a nod to the band but it was a nod I was afraid not to follow and I discovered a live album at the end of that rainbow titled Live From the Dive which showed promise enough to make me want to hear more. The cuts were rough, the sound filtered through a handheld, but there was no doubting the music. These guys can play!
"The Mayflower's roots are China-deep, mostly blues but with heavy doses of psych, jazz, rock and gospel. Music to feed the denizens of The Avalon and The Fillmore back in the day. Music to attract fans of The Band and Ollabelle. Music to keep blues fans happy but not so much that those not enamored with the blues will turn away. Music which never really went away but faded into the background of the various genres the music industry makes up to cover any number of styles and sounds only to be resurrected by bands of quality like The Mayflower."
I got what the boys were trying to put across, I did, and I get it even more now. They were a bit rough and edgy then and that was a good thing, but they had moments of smooth which they mixed in here and there which tamed the beast which threatened to break out on their more raucous tracks. The music had a purpose. They knew it and I knew it.
It is a tough row to hoe, though, getting people to listen, especially the older folk still enamored by The Beatles, The Stones and the like. They say you have seven seconds to impress most potential fans these days and that may be right. Hell, it's even hard to get people to respond to you, most already turning away before you've finished a question or sentence. But still, I see hope. Good music is good music and there are people out there searching--- maybe not as hard as they should, but when it comes along they know it.
The Mayflower has been plugging along for a few years now and have a new album out, Death Hoax, and it is easily their best yet for they have matured and smoothed out many of the rough edges which they relied on to make a point. I mean, the edges are impressive, but this is a more mature and savvy band. Tight, professional and definitely in the same wheelhouse.
What holds the sound together is the voice of Craig Rawding, his tenor slightly textured and very strong. The band supports him very well indeed, but oh that voice. This time around, they even threw in a few smooth semi-ballads for the mainstreamers--- "Widescape" a musical dream sequence, "Killer Inside Me" a mid-tempo chant reminiscent of The Minnows' "Free Man Freeman," a perfect musical drone in the chorus, "Cold Surprise" a jazzy strut through the tulips. To offset those, they do throw in a flat-out rocker, "Ghost Town." Yes, they can rock when they want to.
I'm not saying that this album is better than the others (they are all plenty good) but I will say that it is more accessible, the songs smoother, more worked out, more arranged for the average listener. Chances are, I think, if you like this, you will want to backtrack a bit to hear the journey of the past few years. I would love for people to do it. It is hard right now to find anyone on the Left Coast who has heard them (besides band friends No Small Children) and I do love talking about my favorite bands. These guys are one of them.
Here are a couple of tracks from Everything Beautiful Is Inder Attack, just so you get the idea.