Album Review
Daniel Romano, The Mystic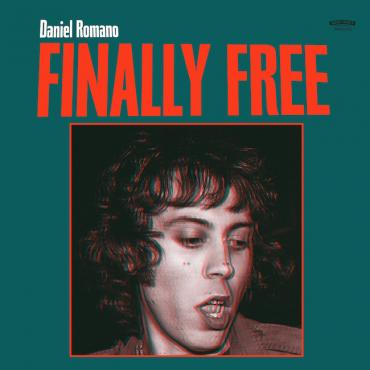 Daniel Romano's primal howl cannot be mistaken. And since we are accustomed to hearing it sprawl over a twangy rock and roll arrangement with heavy guitars, his new record, Finally Free, is a delightful shock to the system. Romano has, in a way, gone "au natural" with Finally Free, creating an uninhibited, spiritual, old-world folk sound.
Calling Finally Free his "most accomplished and honest musical output," Romano seems to have burst through a wall with this album. His songs feel organic, like they flowed out of him in a fever dream, somewhere in the mountains, isolated in a cabin. There is a mysticism to his songwriting and his vocals, particularly on a song like "Have You Arrival." Anchored by a sun-drenched acoustic arrangement that wouldn't be out of place in a medieval court or a Laurel Canyon back porch in the 1960s, Romano practices a rare restraint with his voice. Still full of those beautiful (and signature) imperfections, it wavers between various levels of softness with great care. Lyrics like "fleshy trepidation," "sweet pollens of love," and "the cosmos" give this tune a witchy vibe that climaxes as Romano repeatedly wails "daylight!" alongside a quivering tambourine. Clocking in at more than six minutes, it begins to feel like you're surrendering to an intense meditation exercise with him.
Save for two retro pop rockers, the low-key beauty "Empty Husk" and organ-laden "The Long Mirror of Time," the haze of dreaminess envelops all of Finally Free. Romano paints vivid pictures, from the "undiscovered labyrinth" in "All the Reaching Trims," to the "tapestry of soil" in "Gleaming Sects of Aniram." That subtle rattle of tambourine slinks like a snake between these tracks, as if Romano is the charmer calling it back. The hypnotic "Celestial Manis" and the bodily imagery of "Rhythmic Blood" listen like pagan offerings to the gods, kaleidoscopic and blooming. Finally Free lives somewhere in the world between Appalachia and Middle Earth, where pastoral meets fantastical.