Album Review
Darrell Scott Shows Off His Singular Style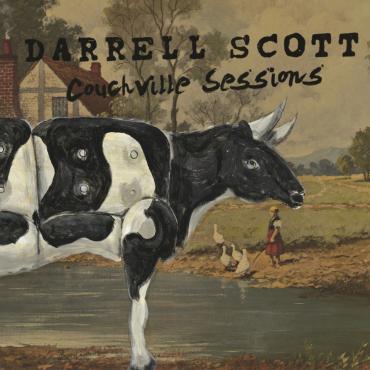 In some ways, Darrell Scott can claim an unlikely success story. An accomplished sideman and session musician -- his list of collaborators includes Robert Plant, Steve Earle, Sam Bush, Emmylou Harris, Jimmie Dale Gilmore, Guy Clark and others of that ilk -- Scott has also made his mark as a solo star. He's an artist whose individual offerings are every bit as heralded and accomplished as those he's made with others. It's little wonder. The son of noted musician Wayne Scott and father of a budding musician himself, it's readily apparent that talent is prevalent in his gene pool.
Still, Scott may have topped himself with Couchville Sessions, given the sheer quality of the songs -- most of which Scott himself wrote -- and the emotion he's invested in each performance. The rousing yet reflective "Down to the River" boasts a spoken coda by Guy Clark, but the feeling of pining nostalgia gives the listener a visceral connection as well. His "Love Is the Reason" is practically anthemic in its assertive refrain, a not-so-subtle replay of "The Times They Are a-Changin" in both its melody and musings. Likewise, the sense of remorse and determination make "It's Time to Go Away" almost like like a sacred mantra, one that's readily referenced and not easily ignored. 
Scott could have easily stopped there, but he chose instead to add extra depth and breadth,by covering classics by Johnny Cash ("Big River") and Peter Rowan ("Midnight Moonlight"), and lesser-known songs by Townes Van Zandt ("Loretta") and James Taylor ("Another Grey Morning"). Even when he stays true to the originals, there's more than a hint of his singular style. The only way to describe it is to call it for what it is: simply superb.