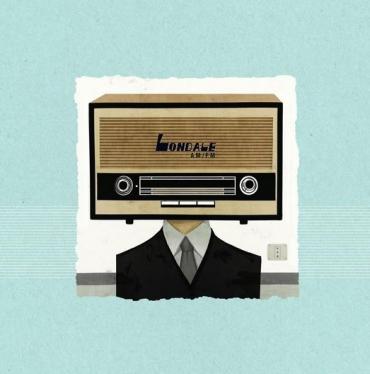 The Houston, TX-based Londale didn't name their debut album AM/FM randomly. This sometimes raucous new group, featuring singer/songwriter Willy Collins and guitarist Joshua Lee Hammond, produces the kind of hook-infused riff rock that once blasted from AOR (Album-Oriented Rock) stations and even alternative ones decades ago, equal parts Tom Petty and the Heartbreakers, R.E.M., and the Wallflowers.
The first song on AM/FM is already addictive. "Hey" is punched by driving, raunchy riffs and Collins' bluesy snarl, a bar-band rock epic that will kick the ass of probably everything on commercial rock radio at the moment. It is catchy as hell and as action-packed as a Tarantino flick. "Truth About You" focuses on adult realizations and, of course, the harsh truth. This is one of the cuts on the album that everyone can relate to, angst for grown-ups.
"Let's Take a Ride" has a pop vibe that is well-suited for the summer. It is a feel-good tune that anyone can enjoy. It can be compared to the Modern Rock hits that took the media by storm during the '90s era. Overall, AM/FM captures the nostalgic thrill of turning on the radio and hearing one infectious rocker after another. Londale are effortlessly able to balance the loud and mellow without losing any of their impact. There are echoes of Soul Asylum and Warren Zevon here as well.
(Londale will be having a CD release party at White Oak Music Hall in Houston, TX on Friday, May 26.)
Website: