Album Review
Dr. Dog Finds the Perfect Equation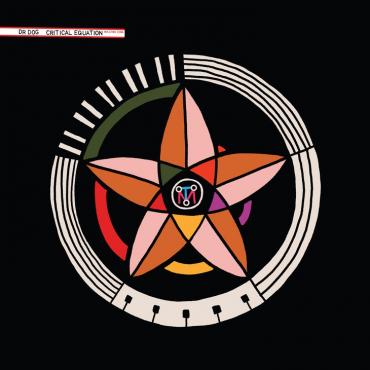 "I'm listening, I'm on fire," goes the opening track off Critical Equation, Dr. Dog's new record. This song, "Listening In," feels like a metaphor for all that comes next on this buzzing, ecstatic release that finds the group reuniting after some much needed time off. It's fresh and fizzy and feels like a bright beam of light – a feeling the band wasn't always certain was there. After taking the time to separate and expand their horizons creatively and personally, they were drawn back together to create one of their best albums, yet.
Though Dr. Dog has been playing together for more than a decade, there are sparks on Critical Equation. It feels like it's flowing out of them effortlessly, like these songs were just waiting to explode out of them and now they finally can. Songs like the euphoric "True Love" and the uncaged "Go Out Fighting" with an organ that bends and twists in all the right places will make you feel like you're walking on air. Both pack an emotional punch and an undeniable groove.
The band's signature brand of retro fuzzy pop rock feels shiny and reinvigorated on the floating "Buzzing With Light," one of the album's standouts. It listens like the best acid trip you've ever had, hazy, carefree and colorful, with Toby Leaman's laid back vocals leading the way. Elsewhere, the glowy "Coming Out of the Darkness" will leave you with a feeling of aspirational self-assurance and a bit more pep in your step. The rocking "Under the Wheels" has a hint of a twang, like Dr. Dog's take on blues rock. And the dreamy ballad "Night" is moonlit, spaced out psych rock perfect for soundtracking your existential crisis. The band's reestablished confidence, cohesion and ease is infectious and comes through in nearly every song on Critical Equation.