Album Review
Dusty Wright "Caterwauling Towards the Light"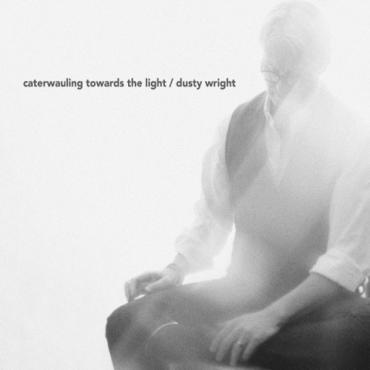 Dusty Wright's Caterwauling Towards the Light is a charmingAmerciana record which closes out 2016 in the strongest way possible. In every inch of the album we not only hear but experience a songwriter that pens song a with such vibrancy and intelligence.

A somewhat very personal journey for Wright his emotional and storytelling nature unleash a wide realm that evokes epic beauty. Each song on the album holds their own as they switch from subtle to hard hitting, both in tone and musicianship. Throughout, my ear was captured by songs such as "I Am Not Willing" and "Weather This Storm" but I found as I listened deeper, each held a special place in my heart; making me see Wright's  journey in my own. And that my friends is the work and talent of a strong, brilliant songwriter, who is a making a name for himself on his own terms.

Dusty Wright's Caterwauling Towards the Light is out now.
More about Dusty & Caterwauling Towards the Light 

Dusty recently teamed up with Fly VR, a suicide prevention project who's goal is to raise awareness and hope through an uplifting and immersive virtual reality experience. The project is seeking financial backing to develop and market the VR platform through an IndieGoGo campaign and needs to raise $65,000.
Dusty is asking you to become a member of Indie Air Radio and is offering all new member sign-up's a full album download of Caterwauling Towards The Light. As a part of membership you will become one of his sponsors with 50% of your $10 monthly subscription going directly to him.