Album Review
Dynamos – "Stainless"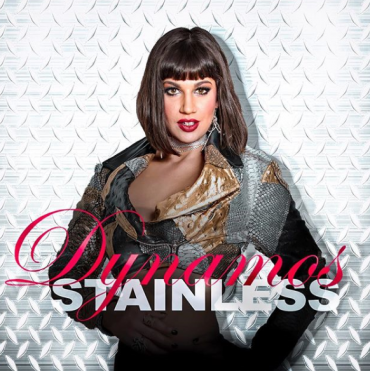 Dynamos – "Stainless"  
URL: http://www.dynamosmusic.com/
With a music that brings the sound of Joan Jett & the Blackhearts in the forefront of your mind, Dynamos is proof that American rock and roll lives on. And with seamless integration with social media, this amazing band takes the genre to its digital level.  
Their new single "Stainless," which is set to be released on 20 April 2018 on all online retail outlets worldwide, adds another piece of evidence that Dynamos live up to its namesake—delivering power where needed.  
Aside from a catchy and head-banging tune that won't cause a crick in your neck, the lyrics can be likened to a puzzle. It is one of those songs where nowhere in the lyrics will you find a reference to the song title, nothing to give away where the chorus starts and ends because there's no Stainless in it.
So unless you take the time to read the lyrics, and understand every word and what the whole song is trying to tell you, you will not know where Stainless comes in.
For some music lovers out there, this kind of approach adds mystery to the song and challenges their capacity to think. Why Stainless?
Look out for "rust" and you'll see why.
At a time when some artists don't even make an effort to put words into their music, the approach Dynamos used in Stainless is a breath of fresh air. There's a story behind the lyrics that beg to be read and enjoyed.  
But why read it when Nadia E's powerful and haunting voice tells the tale so much better? The lyrics may veer into sadness and suffering but her delivery is anything but. She is stainless, after all. If you think about it in a literal level, the character is rust-proof and will last a long time against the elements.  
And the music accompanying the words?  
The drum work in the introduction sounded familiar, something you've heard before from a different genre or a movie's OST. Whether or not you find this a bit disappointing is up to you. But you'll soon forget it when the guitar comes in. Quite a happy and jaunty tune. Reminds you of classic and popular guitarists in the world of rock and roll, too.  
Stainless is one of those songs that you instantly like in the first listen that the 2 minutes and 55 seconds seem too short. You'd want to listen to it again.  
What is great about Dynamos is that rock and roll is evident in their music but your ears won't bleed from the rocking and you'd still be able to listen and hear the lyrics clearly.  
Dynamos is led by Nadia E on vocals, Carlos Barrera and Jacob Mayeda on guitars, Ian Nakazawa on drums percussion, and Nick Schaadt on bass. Schaadt is also the music director.  
Watch out for the release of Stainless online on 20 April 2018. While waiting, you can listen to their other popular previously released songs—"Knowledge" and "Shake, Rattle and Roll."  
INSTAGRAM: https://www.instagram.com/dynamosmusic/ 
Mindy McCall