Album Review
East Mississippi Hills Meet the Sonoran Desert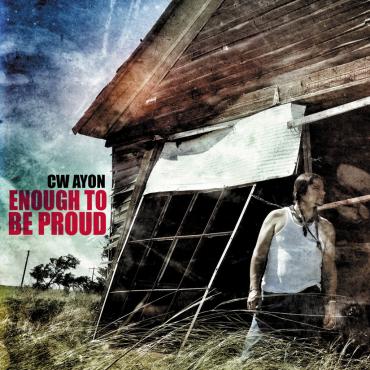 I was ambling across an open field, walking off a wonderful dinner at one of my favorite restaurants 1Zero6,  just enjoying the cool temperatures of Silver City, New Mexico;  where the Mimbres Arts Council holds its Blues Festival.  This was on the Friday night before it usually started.  I quickly realized there was someone on the stage and that the music was drawing me in, I didn't remember the Festival starting on Friday night, but I was happy as it bode well for the festival whoever this was, they were playing Blues from the Hill Country of Mississippi. This is a regional style of country blues, and is characterized by a strong emphasis on rhythm and percussion, and steady guitar riffs.  If your still wondering think Mississippi Fred McDowell or RL Burnside for the groove heavy music. There was a one man band on stage, however this guy had it down, concentrating on the slide guitar groove of the music, while also keeping up a steady beat with a drum and tambourine rig.  The audience was under this guys spell and up and dancing.  
CW (Cooper) Ayon was the performer and come to find out he is from the desert of southern New Mexico, he comes from Native American roots, and this guy had this Mississippi Hill Country Blues sound down pat.  He had a few guitars up there with him including a Resonator guitar and a couple of nice electric guitars and I think an acoustic guitar.  His music is very hypnotic and just draws you in with it's mesmerizing trance beat and groove and then he adds some catchy hooks that keep you roped in.  Even the people sitting were bobbing and weaving and tapping their feet to the music. 
Come to find out his wife taught him to play guitar some years back as she is a musician, and he has taken it to places that are going to take him places.  For someone from the deserts and mountains around the New Mexico/Arizona border, he sure has a feel for the music from the Hill Country way to the east.  Was talking with a friend who lives in some little town  between Clarksdale and Memphis when he was out here fleeing the humidity and he didn't believe the music was being played by a 'foreigner,' as he put it.  CW sure has a feel for this and there isn't much to do but thank him for his ability to dive into this and bring it to us out here.  
CW Ayon, native of the desert, has the rich pregnant sound of the Mississippi Hill Country Blues down and it has that same effect of physically transporting you to that rich wet land even when you have the humidity sucking sun of the desert sucking the water out of you.  His music is boiling your blood and making you move to what he is playing with its hypnotic beat and guitar frills to stimulate your mind back to where it is paying attention. 
bob gottlieb