Album Review
Eilen Jewell Navigates the Blues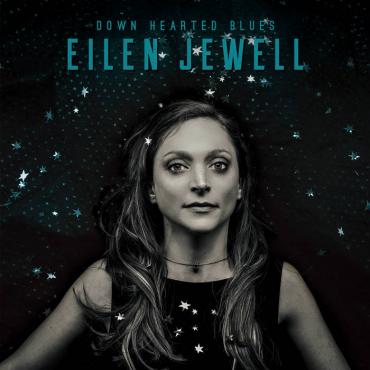 Over the course of a decade plus, Eilen Jewell has drawn eclectically from the folk, country, rock, and alt Americana traditions, forging compelling hybridizations, her sensitive songwriting and vocal skills resulting in a multifaceted oeuvre: from the austere debut, Boundary County, to the hook-filled Sea of Tears, to what might be her most adventurous album, 2015's Sundown Over Ghost Town.

While Jewell has produced an impressive body of original work, she's quick and sufficiently humble to acknowledge the impact of her forebears. Her thank-you to "the coal miner's daughter," Butcher Holler: A Tribute to Loretta Lynn, shows Jewell paying homage to a key source in her musical lineage. Each cover is commendable in its own way, a handful of the tunes exceeding homage and offering an interpretation engaging in its own right, a standout alternative to the original.

On her new album, released by Signature Sounds, Jewell pays tribute to the blues. "You Gonna Miss Me" is one of the album's high points, the singer's voice sultry and beguiling. She's bereft and belligerent, a woman scorned but still in love. Her version is more cleanly produced and precisely mixed than the 1963 version from Albert Washington and His Kings, which will please some listeners and bother others, though this iteration's gestalt still effuses the urgency of the original. Jerry Miller on guitar dedicatedly adheres to Washington's instrumentation while deviating subtly in tone and in terms of accents, putting his stamp on the part. Curtis Stigers' atmospheric saxophone adds a haunting depth to the tune.

Another high point is "Nothing in Rambling." Jewell's version, as with her take on "You Gonna Miss Me," is more carefully produced and orchestrated than the original, a Robert Johnson-esque Memphis Minnie (Lizzie Douglas) recording, created in 1940. Jewell dons an authentic persona, her version informed by an additional 77 years' worth of history, including the civil rights movement, feminism, the standardization of technology, and the recognition of gender fluidity. Still, she delivers the perennial theme of "marrying and settling down" with buoyancy and playfulness, and a touch of satire. Jason Beek's jaunty drums and Shawn Supra's loping bass keep the tune skipping along.

Jewell adeptly riffs on the tone, structure, and technique of Little Walter's 1959 performance of Willie Dixon's "Crazy Mixed Up World," donning the persona of a torch singer purring in a nightclub. Miller adds a jazzy and resonant guitar, delivering one of his best solos on the album. Another Willie Dixon-penned song included in the set, "You Know My Love," first recorded by Otis Rush as a single in 1960 — the B-side the equally or more intriguing "I'm Satisfied," surely a template for Slim Harpo's "Shake Your Hips," popularized by The Rolling Stones on Exile on Main St. — is also one of the album's memorable moments, Jewell moaning above the band's finger-snapping drive, Stigers' textural saxophone, and Miller's tasteful guitar runs.

Jewell is at her best on Down Hearted Blues when she successfully internalizes the core emotional content and/or implicit motivation inherent to a precedential performance, individuating to forge her own locale within the song's structure and essential purpose. She doesn't accomplish this on every track; however, even the pieces that fail to rise to the level of originality certainly display admirable proficiency, both on the part of the singer and her impeccable band, unfurling as an expression of gratitude that any of the referenced songwriters and performers would be/will be honored to receive.