Album Review
Eilen Jewell's Debut Gets the Vinyl Treatment 10 Years Later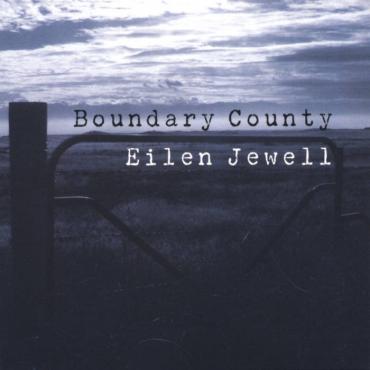 Moving into a new year is an excellent time to revisit old favorites and look back at how much they meant to us when we first discovered them. Thanks to a solid reissue of Eilen Jewell's debut record Boundary County as a stylish new vinyl, I've been doing just that. Since its release 10 years ago, Jewell has grown significantly as an artist, but Boundary County proves timeless and just as beautiful and enchanting as the first time I heard it. Jewell's lazy Sunday morning vocals and nowhere-to-be instrumental arrangements are just as lovely as ever and perfectly simple.
                The best thing about Jewell's debut is the total lack of pretentiousness. It's a showcase of her stunning, natural singing voice with its sultry, easy-does-it tone. Her lyrics about loneliness and the road are set to haunting, hushed violin and guitar, with a light dusting of percussion. Across 13 tracks, Jewell plays it cool. She never tries to belt or rock out. She creates a signature sound for herself with this debut, which is a challenging feat for a singer-songwriter. A hybrid of modern and traditional folk, Boundary County is quiet overall. Even when she picks up the pace a bit, like on the slinky "Fourth Degree" and "Mess Around", Jewell plays to her vocal strengths and keeps her sound contained. The organic waver in her voice is drawn out in all the right places, soulful, like she's from another era.
                With the release of her new record Sundown Over Ghost Town, we are treated to a world-wearier Jewell, though it is impressive just how wise beyond her years she already sounded a decade ago. Boundary County is beyond worthy of the vinyl treatment, and in its new format, will likely bring back memories for many a listener.