Album Review
Emotional Depth and Soulful Clarity Soar in New Steve Washington Album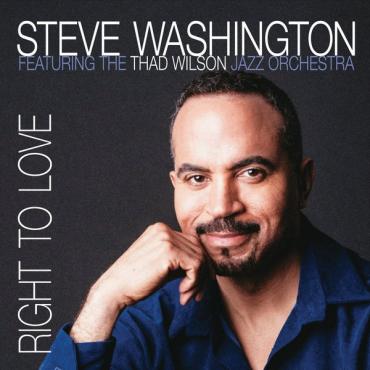 His voice echoes with an emotional depth that few artists can reach. It is a combination of life experience and technical skill, soul and craft caught in a warm, hypnotic embrace. Steve Washington recalls an older generation of pop star, the crooner; however, whereas many acts attempt to recreate an earlier sound but fail to instill it with their own identity, Washington invigorates these jazz classics with a vibrant and mesmerizing personality that is uniquely him.
Washington's ability to soar to angelic heights is immediately apparent on his startlingly beautiful take on "Macarthur Park." Washington's voice is robust and moving, gleaming with crystalline clarity. This is no paint-by-numbers cover; Washington injects feeling in every line. On the title track, Washington's singing caresses the ears with silky smoothness. Washington's affection for this material cannot be questioned; he lives and breathes these songs.
Unlike other acts that are stuck in one gear, Washington is able to balance slow jams with more upbeat compositions. On "Alright, Okay, You Win," Washington delivers an infectious and effervescent performance that swings its way to the heart. There is magic in this gentleman's approach that is completely uplifting and totally irresistible.
Website:
http://www.stevewashington.biz