Album Review
English Country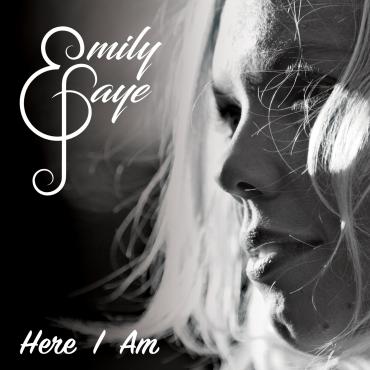 UK roots and country music is bubbling with activity this year. Some artists are just setting out, others having treaded the boards of innumerable clubs and bars are finding some success and a few have really taken off. Recent examples of the latter are The Shires and hot on their heels, The Wandering Hearts. A fascinating angle among all is the blend of home influences with those of Nashville, where all set their sights. English singer-songwriter, Emily Faye, achieves a perfect mix in her recently released EP, Here I Am which she recorded in Nashville.
Faye is by no means a complete stranger, Rolling Stone includes her in its 'Top Ten Country Artists You Need to Know' for this year. That's high praise and on listening to these four songs alone, justified.
Add "singer-songwriter" to "country" and the result is about the most competitive part of today's music business. Trying to break in requires steely determination and the ingredient that will set the artist apart is increasingly hard to find. Faye does that by combining an element of English folk with a delicate Nashville twang.
'Open Road' is lovely country song, with its dobro picking as Faye sings with a cool confidence. "Pack your bags and off we go/leaving everything that you know/feel the wind at my back again/you are all I need on the open road". It's a song of just getting out there, freedom, and not being cramped by possessions. Faye attributes the song to trips with her parents in their camper van.
The blend of English singer-songwriter backed with a mournful banjo and pedal steel achieves great success on 'Giving In'. Faye's voice gains greater prominence and range in this ballad of gentle defiance.
The tempo picks up in 'Game Over', written with Jake Morrell. It has the most commercial country sound of the four and beautifully produced. The final song, 'Me For Me' flows with the purity of Faye's voice. The carefully mixed guitars complement and aid the song's crescendo but throughout Faye's voice ranges from delicate to power that impresses.
Here I Am sounds more a mini-album rather than a few songs thrown together. Emily Faye is an accomplished writer so hopefully a full album is not too far away.