Album Review
"Enough is Enough" is powerful tribute to Parkland, FL victims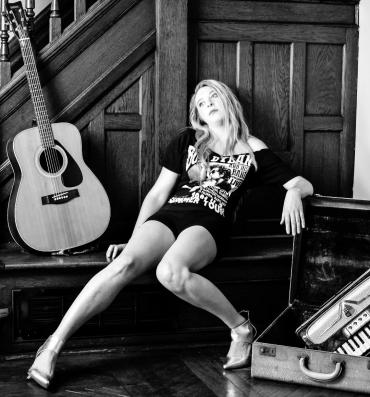 Singer/songwriter Whitney Ann Jenkins has had enough.
The Valentine's Day shooting tragedy at Marjory Stoneman Douglas High School in Parkland, Florida - leaving 17 dead - is the broken heart from which "Enough is Enough" originates. For Jenkins, it's personal as well; one of her coaches was there during the massacre. Horrifying incidents such as that can influence somber tributes or pointed commentaries. "Enough is Enough" exists within the middle, remembering lives lost but skewing the political forces that allowed - and continue to allow - it to happen. Jenkins, fortunately, doesn't choose party sides; her focus is on releasing her grief about those who died but also venting her frustration at the lack of action taken in stopping the killing from happening again.
Set to plaintive acoustic guitar, "Enough is Enough" is intimate and fragile. Jenkins' delicate, sorrowful voice echoes the bruised feelings of her words. The lyrics do not hold back in their sadness and anger while the music remains relatively quiet; sometimes the toughest messages are the ones delivered with a subtle touch. "Displayed upon your pretty shelf/The weapons you need to protect yourself/As the faces flash across the TV screen/Of innocent lives lost in tragedy," Jenkins sings with passion. Her vocals reach operatic heights at times, capturing the power of her message.
Website: