Album Review
Eric Ambel Makes a Rockin' Return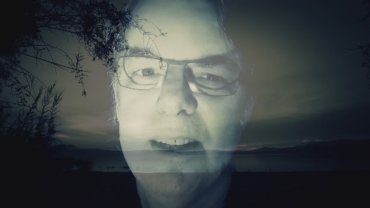 Eric "Roscoe" Ambel is a force to be reckoned with – a legend of sorts, with nearly 40 years of music under his belt. And now, after a dozen years without releasing a solo record, he presents Lakeside, a magnificent burst of the kind of rock and roll energy we have come to expect. It's honest, badass and loud, with a bluesy, garage bent. Ambel's created a cohesive album that sounds so distinctly like him. It's an album of rock and roll, about rock and roll, bringing us to dark venues and bars, and inviting us to share in the experience of listening to music with Ambel.
In addition to being an incredible producer, guitarist and bandmate (he's also a member of the Del-Lords), Ambel was the longtime owner of the beloved East Village bar Lakeside Lounge, a no-frills place to grab a drink, hear amazing music and maybe pop into the photo booth. And though the Lakeside Lounge is no more, Lakeside feels like a fitting tribute to the place whether Ambel wanted it to or not. "Hey Mr. DJ" is a rowdy dancefloor head-banger plea to the guy spinning the tunes to play something we can all sing to, and "Here Come My Love" has an old school honkytonk feel to it, with a bluesy guitar riff. Ambel's ability to play circles around every song with his guitar is the real star of Lakeside, and combined with his Neil Young wail, the sound is uninhibited and wild.
"Let's Play with Fire" is Ambel's take on an old school country sound, a la Johnny Cash, and also makes for the record's best love song. He goes full-on blues rock with "Don't Make Me Break You Down", a low key slow burn of electric guitar that leaves a trail of smoke in its wake. And "Massive Confusion" is pure, chaotic punk rock, with shout-along vocals of which the Ramones would be proud. When he takes things way down on the pretty ballads "Buyback Blues" and "Miss Ohio", it's like taking a gentle, romantic and melancholy breath before jumping right back into Ambel's never ending need to rock out.
No ground is left uncovered on Lakeside, and the album is better for it. Ambel's wealth of experience both on stage and behind the scenes have culminated in a well-rounded and fearless collection of songs that show less of a concern for following the rules than a desire to make new ones. You can hear his influences, but you can also hear him treading new ground. Even his cover of The Flying Lizards' "Money" feels new and thrilling, as he brings a fiery rock and roll edge that livens it up and makes it total ass-shaking bait.
Ambel is a master of rock and roll and if Lakeside is any indication of what we've been missing for the last 12 years, we can only hope he won't stop here. He recently said, "for me, the looser the better," and it's that looseness that makes him unstoppable and Lakeside an essential listen.