Album Review
Erika Wennerstrom's Blissful Journey of Self-Discovery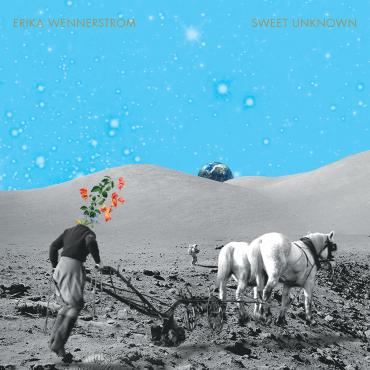 It is practically impossible to disassociate Erika Wennerstrom's distinct voice from the Heartless Bastards. But on her new solo record, Sweet Unknown, she manages to do just that. After the group announced their hiatus in 2016, Wennerstrom took some time for herself, which resulted in a collection of songs that feel like they just poured right out of her. Sweet Unknown listens like a great, big sigh of relief; a meditative personal journey toward self-discovery and letting go of the ties that bind. With larger than life arrangements, this record has a feeling of optimism and hope seeping out of every note.
Wennerstrom's lyrics on Sweet Unknown find her learning to practice self-care and to be alone, and we experience the exhilaration of that alongside her. She's reflecting back on her years as a member of a touring band, but she's mostly finding ways to be present and fearlessly looking toward the future. There's a sense of embracing change from the first dramatic buildup of the album's opener "Twisted Highway" to the thoughtful, introspective end.
On that first track, Wennerstrom lets out her signature howl, singing "I can hear my heart beat/It pounds on just like a drum." Our hearts do the same when we hear this song. Wennerstrom is allowing herself to be released from whatever is holding her down. On one of the prettiest sounding tracks, "Like a Bird," Wennerstrom perfectly captures the feeling of straddling a line between being lonely and being alone. She continues to meditate on that with the 10-minute stunner "Good To Be Alone". Through its driving melody, she repeats over and over "feels so good to be alone" almost like it's her mantra before the song breaks out into something much bigger. "Gonna take a little time/Gonna take it easy," she bellows, ultimately moving toward what feels like the thesis of Sweet Unknown: "I don't wanna spend the rest of my life this way/You know I needed a change/You know I couldn't remain the same."
At this risk of sounding cheesy, this record is Wennerstrom following her bliss. She is beginning to find out who she is outside of the context her band, and in the process, discovering what happens when she puts herself out there in a new way, whether it be creatively or in her personal life and relationships. Wennerstrom is learning to be still with herself, and accept whatever comes her way with an open mind, and more importantly, an open heart. And Sweet Unknown pulsates with the thrilling electricity that comes from that openness.