Album Review
Experimental Italian Trio UADG Captivates on New Album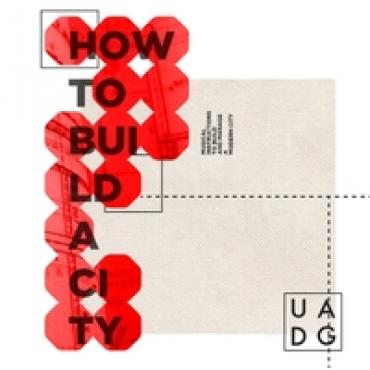 The avant-garde experimentalism and cinematic free improvisation of the Italian trio UADG places an emphasis on setting moods, which makes their new album
How to Build a City
an accessible as well as captivating effort. Guitarist Luca Burocchi, bassist Giorgio Panico, and drummer Claudio Trinoli feed off of each other's ideas, piling layers of intriguing sonics that piece together a collection of broken puzzles. The group also incorporates a hefty dosage of rock influence, which gives their music an alternative edge, immediately separating them from their jazz purist contemporaries.
Burocchi's atmospheric riffs paint the midnight imagery of "In the Event of War Tear the Bridges Down." His icy playing could've easily planted itself onto a Ridley Scott science-fiction film; it is otherworldly and ethereal. Complementing this is Panico's bass, spiky and dreamy. On headphones, their performances conjure quite a trip, especially on rainy nights. "8 Steps Not to Get Lost" is brimming with indie-rock textures, namely the sharply strummed guitar and brittle, pulsating bass. Trinoloi's robust drums propel the beat forward.
UADG excels at pushing the stylistic boundaries of jazz, which they do on "Short Guide to the Use of Sands." Burocchi's scrappy, dissonant guitars are as far from mainstream jazz in America as it gets; coupled with Panico's deep, funky bass and Trinoli's breathlessly energetic pummeling drums, it is an exhilaring experience. The same can be said for the rest of How to Build a City.
Website: