Album Review
Finally, an album truly worth taking with you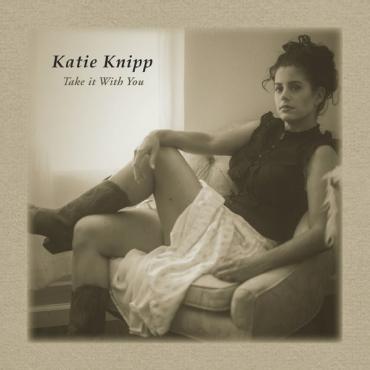 This review was previously published on Indie Voice Blog.
Artist Name:  Katie Knipp
Album Name:  Take it With You
Label:  Self-released
Genre:  Blues
Track Listing:  1.  Ya Make it Hard to Sing the Blues; 2.  I Don't Sing for You; 3.  Letters; 4.  Metro in Paris; 5.  I Will Stick Around; 6.  Come Back; 7.  Get Outta my Dream; 8.  Santa Cruz Blues; 9.  Another Round; 10.  Last Man Out
Publicist:  ABIK Radio Promotions
Review:  Katie Knipp has the voice of Janis Joplin and the power of Aretha Franklin, combined with a killer group of musicians that know how to rock.  Her version of blues is raw and gritty, and she's comfortable with a myriad of musical influences in her underlying soundtrack.  The heavy use of resonator guitar on the first track and a climatic bass line on the second track announce to the world that this lady can sing any style she wants.  There isn't a weak track on the album, and quite frankly, this one is the perfect candidate for the repeat button.  Just like the title suggests, you'll want to take this one with you.
Recommendation:  You need this one in your collection, so go out and Get it.