Album Review
First Album in 11-Years - Packs In Mood, Nuance, Tradition, R&R Heart & Attitude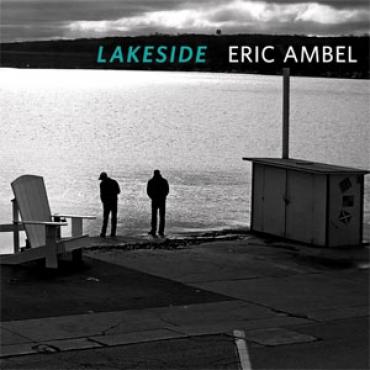 Whenever I am in the mood for some quality, lean rock and roll with some traditional snap with an original approach – I always turned to The Del Lords, or any of their associations. While their music was basically retro it never sounded old. It never sounded like something from out of the past. It always just sounded like a music that survived and these guys knew how to keep it fresh and stinging. One listen to "Dream Come True," from the 1986 album "Johnny Comes Marching Home," and that is my definition in the grooves. 
There's Scott Kempner too, there's the Dictators, there's Steve Earle, Joan Jett's Blackhearts, Dion DiMucci, a little John Fogerty, and some dude named Eric "Roscoe," Ambel…. Yeah -- "Roscoe" as he is often referred to. Mr. Ambel. Let's dwell a little on that name.
This album and its music could've been a still-born idea in 2016 -- instead it's kept alive by a guitar-singer-surgeon who can keep all the logical pieces stitched together tight, the blood pressure normal, the hand-clapping loud. And the most important piece is understanding the mood, the nuance, the tradition, the heart – that is rock and roll. And boy, this album "Lakeside," is just what the doctor ordered. This could be appreciated by any sixty-year-old veteran rock lover or it could be consumed flesh and bones by some young teenage garage guitar addict who can't get enough of what today's music does not have: attitude. Some would argue that point with me -- but, today's music has more obnoxious in it than attitude. 
Don't get me wrong, anyone can lay down foul language in a song and spew venomous lyrics along with a mean riff or monotonous beat but the know how is still usually anemic and doesn't have the necessary soulful vitamin B12 from many of those endeavors. Eric Ambel builds muscle in his tunes, he works them out with spirited performances, the songs get their righteous jubilance, and if you want to bop and slide across the sawdust floor – these songs could reanimate a corpse.
What is intriguing, after all this time, is that Eric has confidence, reassurance in his ability to not showboat – but tailor his musicianship into an even-handed, precise, and steady build that alludes many who feel the groove but don't have the resonance, the ambience and style that takes time to mold. Eric Ambel has been at this executive position since before 1982. So he has all the nuts and bolts tightened to its proper torque.
My first introduction to The Del-Lords was an album that had the Scott Kempner tune "Dream Come True" and that song knocked me out. Most definitely a Desert Island track for me. Can't live without it. Then there was "Saint Jake," and "I Play the Drums," and "Burnin' In the Flame of Love," and all this just convinced me that anything with Eric Ambel's or Scott Kempener's name on it was certified. My introduction to Kempner came a little earlier with The Dictators' album "Blood Brothers" and with their classic track "Stay with Me."
So, I have had my history with these fine musicians. Scott and Eric have had a few interesting solo albums, but when I heard Eric Ambel had a new solo album my ears perked up. Was this going to be a step into the past, a retro album, a few oldies reworked, a second-rate attempt to revise The Del-Lords sound? Well….it was none of these. It had a few covers, a few tunes written by other well-known singer-songwriters: Gillian Welch, Scott Kempner, Robert Earl Reed with Jimbo Mathus, David Rawlings, and Barrett Strong. It had to be interesting…knowing that Eric had a wonderful rock and roll voice.
Now for the uninitiated: Eric Ambel is not a fly by night artist. He is diversified, original, creative and he must be in great demand. He has performed, recorded or contributed to artists as diverse as: Nils Lofgren, (Bruce Springsteen guitarist), The Brandos, Steve Earle, the mentioned Del-Lords, The Bottle Rockets, Joan Jett, Mojo Nixon, Blood Oranges, Blue Mountain and Freedy Johnston, to name a few. Not too shabby.
With the release of Eric''s fifth solo album as Roscoe: "Lakeside," to dissect -- Lakeside being also an iconic bar and music room/lounge. This I looked forward. It's Eric's first solo album in eleven years and I was blessed by receiving a vinyl copy. On my system it had what CD's didn't have: high fidelity. It was warm, it was ambient, it had the necessary lows, and ok…. the grooves had a sentimentality too. But, the clarity was evident. 
The opening track is the Scott Kempner penned "Here Comes My Love," with just the right touch of echo on Eric's vocal. Is it retro style? Yes, it is. It has that nice Duane Eddy/Del Shannon energy and a tight Dion DiMucci groove. It is an optimistic tune, upbeat and Eric sings it with sincerity and I guess you could call it "fun" in his phrasing. It's a feel good song. The steady clean cymbals in the background could have been mixed up a little more in the right channel – but, the way it is the song still has Phil Cimino's effective drive. This is forged and polished with love and perfection. Eric's lead guitar is vivid and colorful. Notes bleed from the frets – they flow and are tight in Eric's tourniquet of musical fingers. You can't get into it? You must be dead. 
Instantly, the second track cracks in loud and decorated with the purity of what makes good rock music resound. "Hey, Mr. DJ" written by bassist and drummer Jimbo Mathus is about as infectious and memorable as anything Creedence Clearwater Revival ever did. Eric Ambel's vocals are assured, and his instincts for a good rock groove is on target. The only drawback? The foul language will keep this from radio and the song is radio-ready. They really should release a modified version for conservatives (not in a political sense) and not miss an opportunity to get some valuable airplay. This song has that magic many rock songs from the past had at one time.
"Have Mercy," is steady, standard and again, it has a nice John Fogerty feel but it instead of bayou beats it maintains a cool urban sting. It borders on a little on the feel, the soul that the Stax recording studio provided. It's anchored by the snarling Eric Ambel guitar and how anyone could listen to something like this and not just break out into hand clapping and bopping their heads is beyond me. If this was released back in the late 60's this would have been a Four Tops hit – provided Levi Stubbs had Eric Ambel to play lead guitar on it as well. On this version, Eric's vocal is potent on its own.
Acoustic guitars and a lap steel open "Let's Play with Fire," and the direction changes lanes seamlessly. On this, I hear the echoes of the original 80's Del Lords and it's the cream in my coffee. Powerful and weightless, darting little minnows of notes accentuate its attraction. If rock has seen better days Eric Ambel on this collection has blown off the dust and surprisingly under the dirt and grit are tunes that are still polished to a high sheen. Some things just never grow old. 
Drum intro by Jimbo comes up against a wall of fuzz tone lead by Eric and it's conjuring the way a good rock tune should begin. It's bluesy, haunting, you want to hear more. "Don't Make Me Shake You Down," could've been a great lost Cream song. All it needs is the snarl of a Paul Butterfield harmonica. If Robert Johnson heard this he would have wished he had written it. I wouldn't be surprised if Robert would have covered it. It has his creepy blues feel throughout it. The southern dust of back roads, the Spanish moss eerie look. Ambel sings it perfectly. This song has a tight swamp groove, it has humidity, heat and a Climax Blues Band weave in its fabric. Jimbo's drums are relentless in their "locomotive coming into the station beat." The kind of song that live could be jammed, and played endlessly with great solos. Side one -- for those with vinyl in mind -- ends upbeat.
Another great drum intro in the tradition of "California Sun," by The Riviera's by way of The Ramones opens the next song. Eric touches a little on a more punkish arrangement. Rock and roll with piss and vinegar. "Massive Confusion," is just a reminder that some of us out there can still play and blister paint and peel it off the walls with our guitars.
Eric is not all rock and roll however – on his cover of "Look at Miss Ohio," he unravels a beautiful rock ballad and not the hair band type. This tune has a nice story, and is a Gillian Welch-Dave Rawlings original.  Eric's voice is sincere and the lyric: "…she's riding around with the rag top down…." is a great hook. A little bit punk Jan and Dean. The leads are stimulating and not overdone. The entire production is fascinating as a retro rock ballad that exemplifies the quality of the genre in the hands of a professional. It stays with you long after it has faded.
Another effective cover is Barrett Strong's classic "Money," and just when you say to yourself you've heard every version of this jewel you need to hear…Eric lets out the string and the spinning top shows us we haven't heard every version that's worth hearing. This is a barrage of sound with Eric's clear vocals unsullied. It has energy, balls and sparks. How today's kids don't get this music is a mystery. I do know some do – but it's a small percentage today. The conclusion is like an erupting volcano…but it's not chaos. It's controlled melodic ice being applied to a bleeding heart by a rock and roll doctor with years of experience.
"Buyback Blues,"  -- timed perfectly on this album. Song placement is always an important feature on how an entire collection is perceived and received. This track is bluesy, slow and the music is ringed out like the last drops of water in a wash rag. It sounds like the instruments are recorded retro style but Eric's vocals are all today. Here again, it has a refined subtle Climax Blues Band approach. It's solid with nice, steady high hat work, cool and spiffy with snare drum snaps by Jimbo. Someday, the addition of a sax or harmonica would really bring out the flavor of this song.
The final track is a relaxful instrumental sendoff written by Eric Ambel: "Cryin' In My Sleep."
The album was produced by Jimbo Mathus.
The cover art on the vinyl record, while not being representative of a rock and roll album per se, is still effective as a reflective trek down memory lane – not from a highway, railway, or crossroads. But, looking out at the calm body of water -- lakeside. Interpretation? Well, rock & roll for Eric Ambel has been a long one – as wide and deep as this lake. Judging from this album Eric's not done with fishing that creative lake for songs as yet. (The album cover image is courtesy of the webcam at Gordy's Marine in Fontana, Wisconsin).
Recorded in Brooklyn, New York for fans who wanted another Roscoe record. The vinyl issue of this album is a limited edition.
Website:  http://ericambel.com/
Facebook: https://www.facebook.com/Produced-by-Eric-Roscoe-Ambel-136993458531/
Music Samples: https://myspace.com/ericambeltheroscoetrio/music/songs
Disclaimer: The opinions expressed in this review / commentary are those of the author and do not necessarily reflect the official position of No Depression. All photography is owned by the respective photographers and is their copyrighted image; credited where photographer's name was known & being used here solely as reference and will be removed on request. YouTube images are standard YouTube license.
John Apice / No Depression / June 2016