Album Review
A Folky, Grungy Trip Back to Adolescent Angst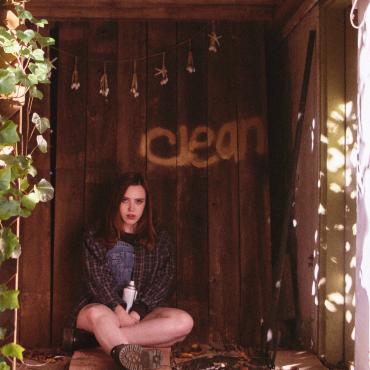 EDITOR'S NOTE: As 2018 comes to a close, we're looking back at some releases from the year that we didn't get a chance to write up when they were released. Soccer Mommy's Clean was released in March.
Earlier this year, Nashville-based artist Soccer Mommy (Sophie Allison) released a quiet stunner called Clean. "Chill but kinda sad," is how Soccer Mommy describes Clean on her Bandcamp page. What's missing from the description is that the songs on Clean have the power to inspire intense, early adolescent journaling and desire. There is something visceral and pained in Allison's slightly nasal coo, and her lyrics will bring back those buried memories of first love, of longing to fit in, and of trying to figure out who you are.
Soft folk meets '90s grunge in Allison's confessional-style songwriting. On the slow-burn ballad "Flaw" she drinks to fill the void, hitting the same wall again and again as she struggles to make a relationship work. "I choose to blame it all on you / Because I don't like the truth," she sings, wishing she could be the mature, bigger person, but knowing she isn't there yet. And on the slinky rocker "Your Dog," she tires of bending over backward and getting walked all over. Likening herself to an obedient dog on the verge of rebellion, she sings, "Forehead kisses / Break my knees and / Leave me crawling back to you / Cause I don't want be your baby girl / That you show off … I've been chokin' on your leash." It's an anthem of toughness and longing for independence worthy of headbanging extra loud in your headphones.
Clean relishes the messiness of transitioning to adulthood. As Allison learns to take better care of herself while still falling back into destructive habits, she captures that crucial time when we trial-and-error until we figure out what we want and need for ourselves. The standout beauty "Blossom (Wasting All My Time)" and retro rocker "Last Girl" find her selling herself short, hoping to measure up to some phantom expectation in relationships that are destined to end. It's all part of growing up and Soccer Mommy nails the insane mix of humiliation and empowerment beautifully.
*      *      *      *      *      *      *      *      *      *      *      *
Your subscription helps keep independent roots music coverage alive! Subscribe to No Depression now and join a community of roots music fans from around the world.